In Seoul with the Victoria & Albert Museum in June, I found my daily uniform shifted gradually as the days went by; by the week's end, I had assumed a new final form.
Walking around the city, in neighbourhoods like hyperactive Hongdae and the long-immortalised Gangnam, I swiftly fell under the influence of the young Korean population, who wore, almost exclusively, school-uniform style shirts and polo shirts, with slacks or pale blue jeans in a baggy 90s cut. The colour scheme was always white, or beige, or somewhere in between; loved-up couples coordinated carefully.
On the feet: bulbous white trainers, or kitten-heeled sandals for girls. And while in London trends may percolate through the city in the span of a summer (crochet bucket hats have a lot to answer for this year), the impact is rarely so total. Drinking an iced coffee on the corner of a busy junction in Seongsu-dong, an on-the-rise area formerly known for its shoe factories, I noted four instances of short-sleeved, white, button-up shirts on girls of different ages in a record time of 60 seconds.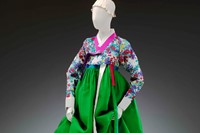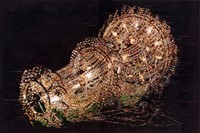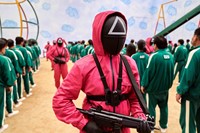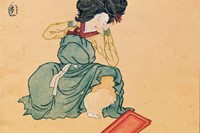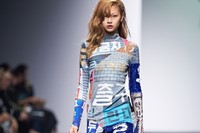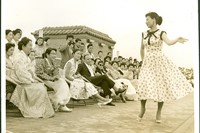 My adoption of a new look was a more localised iteration of the Korean Wave – or hallyu – that, in its global scale, is the subject of a new exhibition at London's V&A Museum this September. But as the curatorial team behind Hallyu! The Korean Wave (Rosalie Kim and Yoojin Choi) explain, they do plan to tell the story of the major worldwide phenomenon of K-dramas, K-pop and K-beauty and fashion through specific objects big and small: displays as historic as 13th-century cosmetics packaging, and as immersive and recent as a recreated bathroom set from the apartment in Bong Joon-ho's Oscar-winning Parasite (2019). Among all this, and providing a connecting thread between all the genres and modes in which the impact of hallyu has been felt, are the show's fashion designs, costume designs for film and television, and various clothing and beauty items belonging to Korean citizens through the decades.
Back in June, in a humid taxi inching along one of Seoul's infamous traffic-jammed highways, I asked project curator Yoojin about the trend saturation I had noticed in the city's fashion-conscious crowds. She described it as one symptom of ppalli-ppalli culture that often sweeps through areas of fashion, beauty and technology in the country: literally, 'quick-quick' culture. In South Korea, citizens have enjoyed Deliveroo-style food delivery services for some decades, internet that is among the world's speediest, and, in restaurants, meals that usually arrive in minutes flat. By taking as its subject a country where culture is locked into hyperdrive, it feels like part of the challenge of putting together a show like Hallyu! must be to figure out how to package and present this constantly-moving present.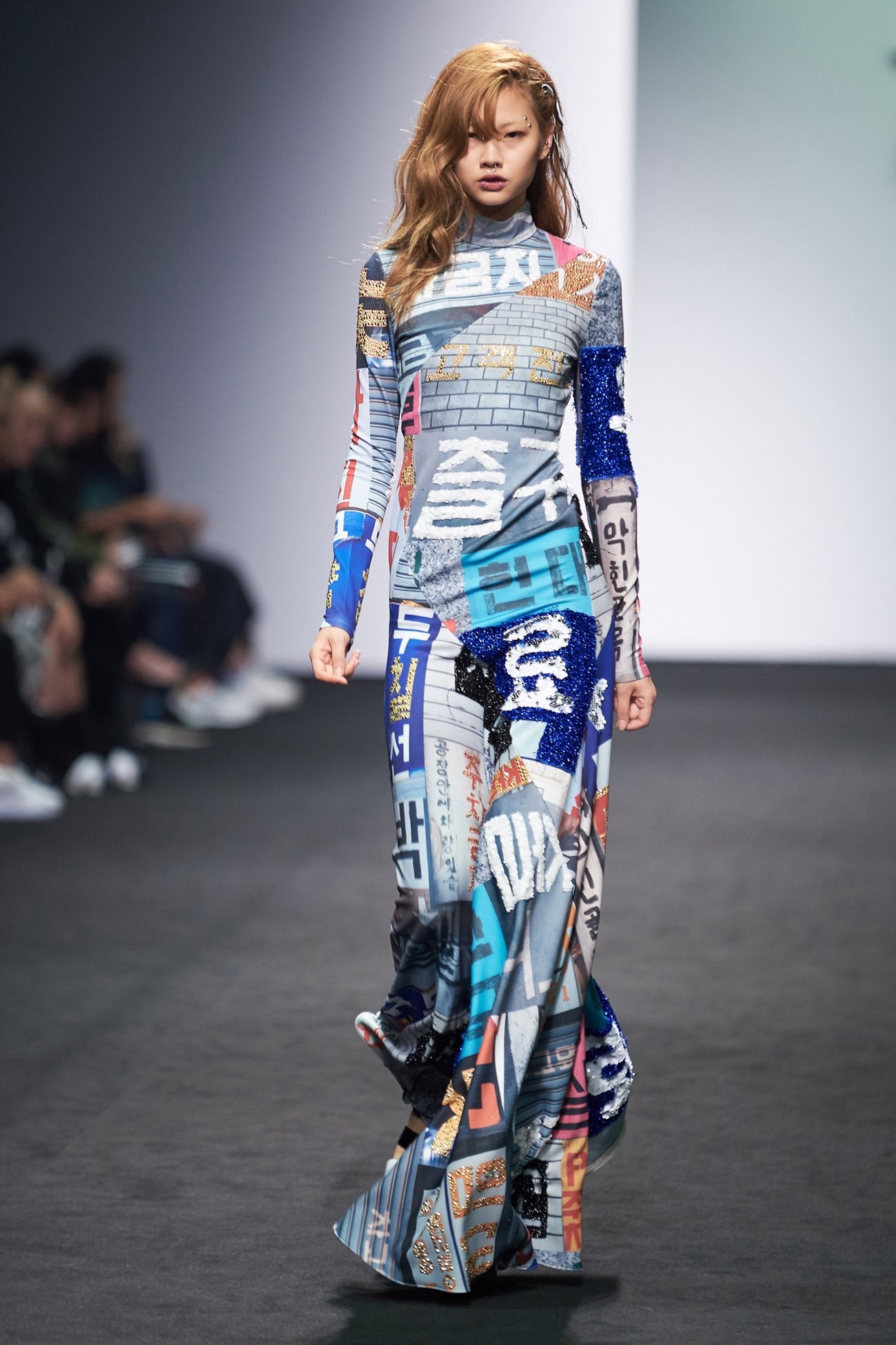 One method for doing this was to ground all this contemporary ephemera – from BTS merch to clips from television dramas – in the country's meteoric economic boom, both during the accelerated industrialisation during the military rule of the 1960s and 1970s, and the electronics-fuelled growth after 1987, when the June Democratic Struggle brought democracy to South Korea. When you consider that as recently as the 1970s, Koreans were subject to a Minor Offences Act that stipulated strict limits on men's hair length and women's skirt lengths, the explosion of expression through aesthetics, style and music from the 1990s onwards is all the more astonishing – while also making a strange kind of sense. To experience an explosion, you need the presence of limits in the first place to break through. As lead curator Rosalie Kim explains, it's "coming out of this compressed modern history that hybridity becomes so much a part of Korean fashion".
Though the fashion culture of South Korea is strongly linked with the massive rise of contemporary K-drama and K-pop from the 1990s onwards, many influential designers have chosen to go further back, tracing a lineage with ancient Korean dress. The hanbok is a form of traditional Korean dress with basic structural features that have remained unchanged for centuries: a closely-fitted jacket (jeogori), trousers (baji) and a bell-like skirt (chima) in vivid colours that usually chime with the five elements of ancient Korean colour theory, (Obangseak): a yin-and-yang balance, historically, between white, black, blue, yellow and red in material aesthetics.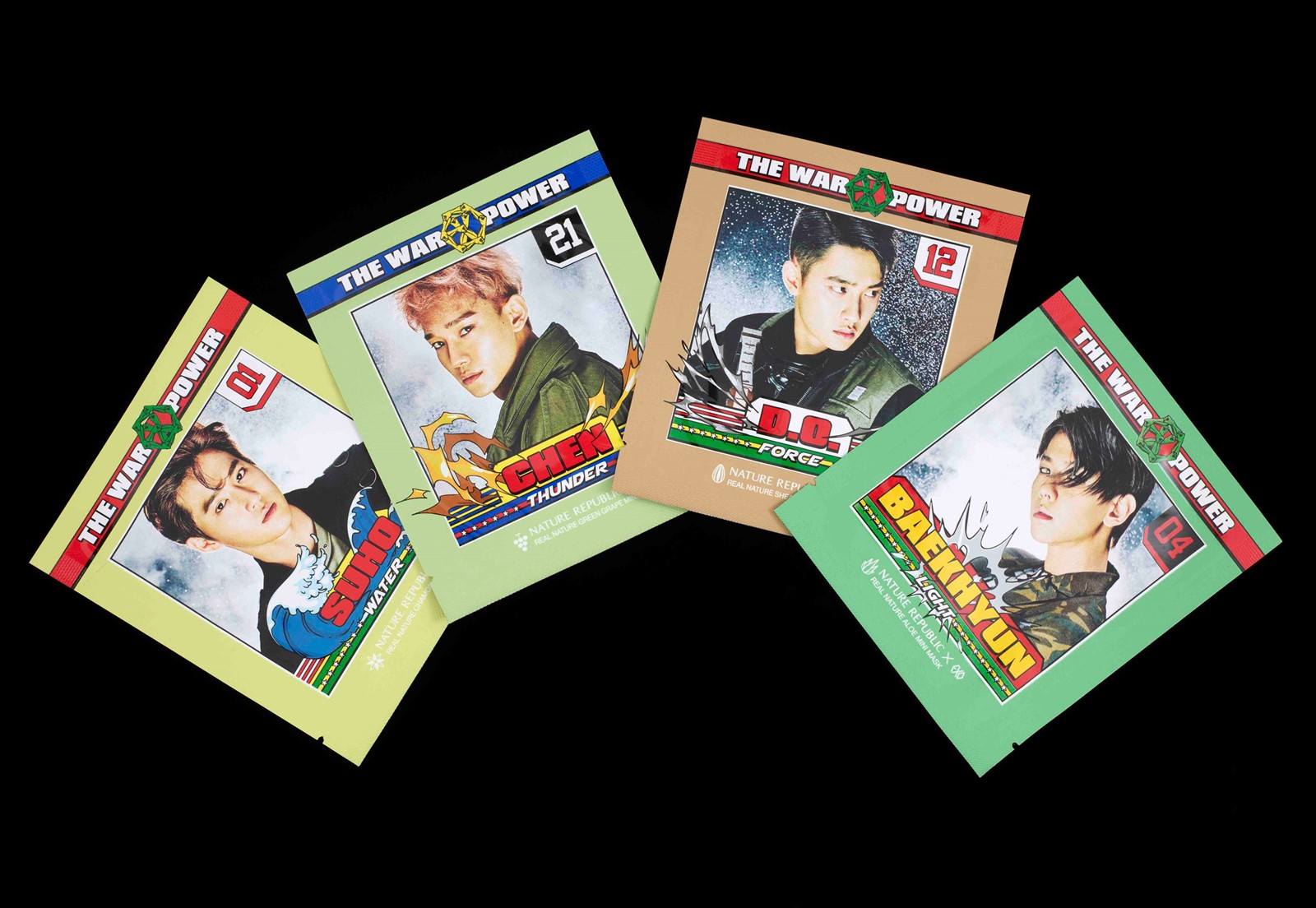 But rather than simply display traditional hanbok as contrasted with the newer, gender-fluid designs of contemporary Korean fashion, the curators of Hallyu! want to showcase how hanbok has been reimagined and made wearable in the present day. "Through K-drama and K-pop, we've witnessed this new style of hanbok that is no longer seen as this nationalistic, traditional, boring costume, but something that can feel alive," says Kim. One such designer who has always worked with hanbok is Tchai Kim, whose peaceful, light-dappled studio we stopped by. Her designs, made from natural fabrics like linen, cotton and silk, create modern clothing from hanbok silhouettes. Surrounded by shelves containing large rolls of raw silk fabrics and a library with books on subjects like Man Ray, Vivienne Westwood and Anna Piaggi, the designer described how she turned to hanbok in the first place as a way to resist what was expected – where others were turned off by tradition, she found herself attracted to it. That young people have begun to be interested in hanbok in our current era is somewhat generational – if those who came of age at a time of restrictions like the 1970s rejected what hanbok represented, then their children might rebel by going towards it – but also because of the re-mixing of tradition that designs like Tchai Kim's offer. Citing her longtime collaboration with innovative stylist Suh YoungHee (who has herself created a special look for the V&A show), it's clear that an updated styling of hanbok in images of the public arena has also played a large role in the garment's fresh relevance: one where eastern and western influences meld into one.
With a thriving Korean fashion scene to pick from, the matter of narrowing down the curation to 20 looks in the show was challenging. With the designers chosen in order to display a variety of styles and backgrounds, many of the displayed looks also happen to capture this intricate relationship between the past and the future within a single garment. Münn (Hyun-min Han), who showed future-minded tailoring at London Fashion Week Men's in 2019, will showcase an outfit made with hanbok sewing techniques and printed with the cloudy patterns of traditional ink painting. And while the garments of Minju Kim, who won Netflix's Next in Fashion in 2020, are among the most environmentally conscious on display with their completely biodegradable materials, the use of such natural hemp fibre in Korea actually dates from the wearing of hanbok made with ramie by the upper classes some thousands of years ago.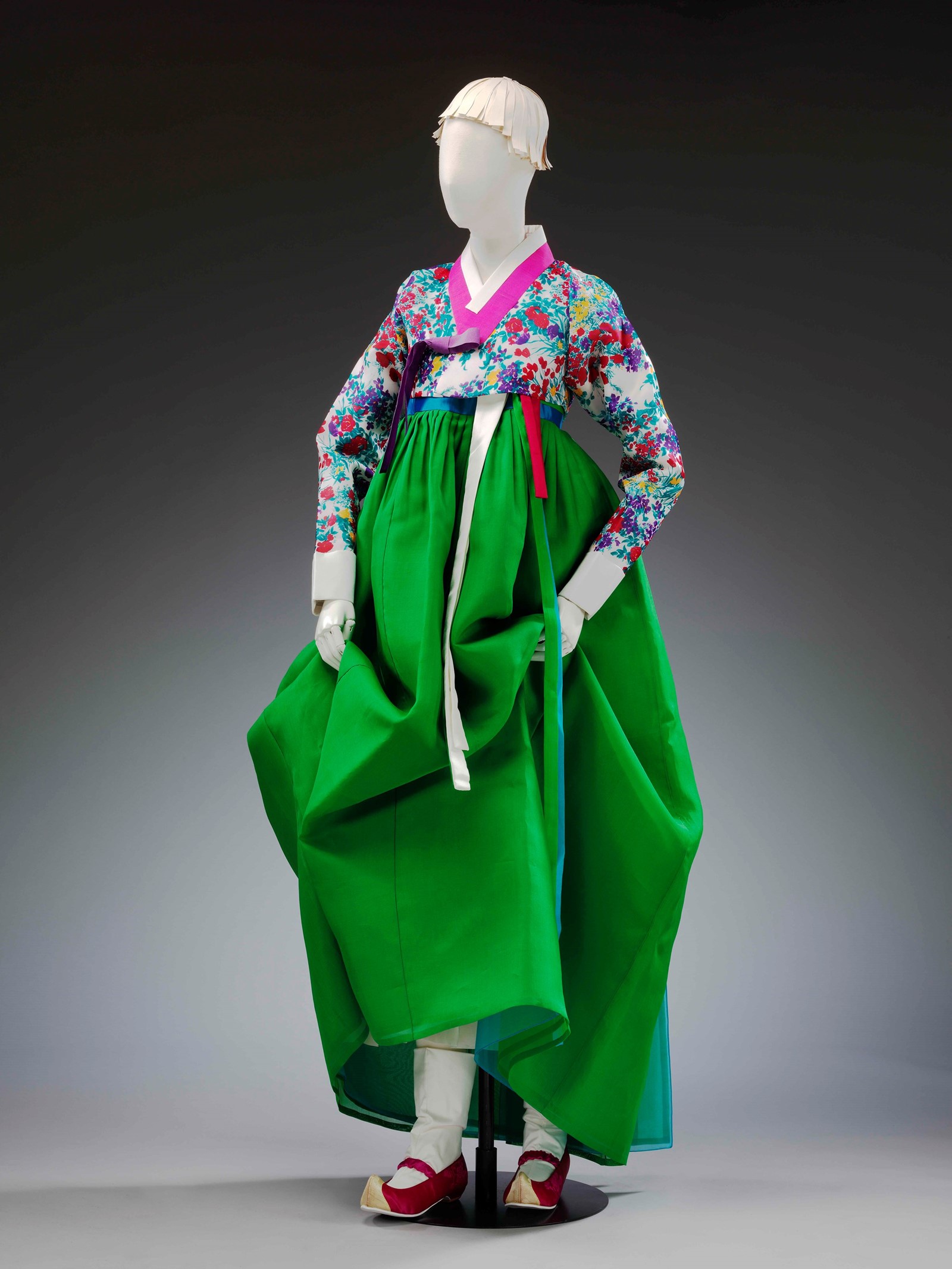 "I wanted to make a case about the hanbok and it coming back into fashion through K-drama and K-pop, because this is where a new style for it has been created," emphasises Kim. Even a cursory glance at recent pop cultural releases shows this statement is not at all exaggerated: in 2020, BlackPink's highly-anticipated comeback single How You Like That saw them wearing embroidered, cropped hanbok-style jackets for the music video, and BTS recently wore Tchai Kim hanboks in a promotional clip. And the popularity of historical period dramas (sageuk), such as 2018's Mr Sunshine and 2016's Love in the Moonlight – both set in the 19th century – has made Korean history and its clothing styles more visible than ever.
Other than the stylings of idols and wannabe Joseon noblewomen, the idea of going back to older aesthetics has also become a wider movement in style and entertainment culture, thanks to the neutro trend. Literally a mix of "new" and "retro", the trend has seen vintage clothing and items from the 80s and 90s becoming popular in the ordinarily intensely future-focused Korean youth culture for the first time. Vintage shops, previously few and far between in Seoul, are popping up in student-frequented areas. And K-dramas like the Reply series have certainly fuelled the trend: the final episode of the latest series, set in 1988 during the Seoul Olympics, was the most viewed season finale in Korean television history in January 2016. (Within the first five minutes of the series, which is viewable on Netflix, a montage sequence offers up a fast-paced summary of the teenage characters' greatest passions, from VHS tapes of John Woo's A Better Tomorrow to their all-denim outfits). In fact, in the time of putting together the exhibition, neutro became so popular that the task of acquiring vintage Samsung televisions or early K-drama posters to display actually became more and more difficult for the curators. That the mundane and mass-produced presented as much of a challenge as the carefully-crafted and historical, only goes to show the myriad energies that have to go into any survey of contemporary Korean culture.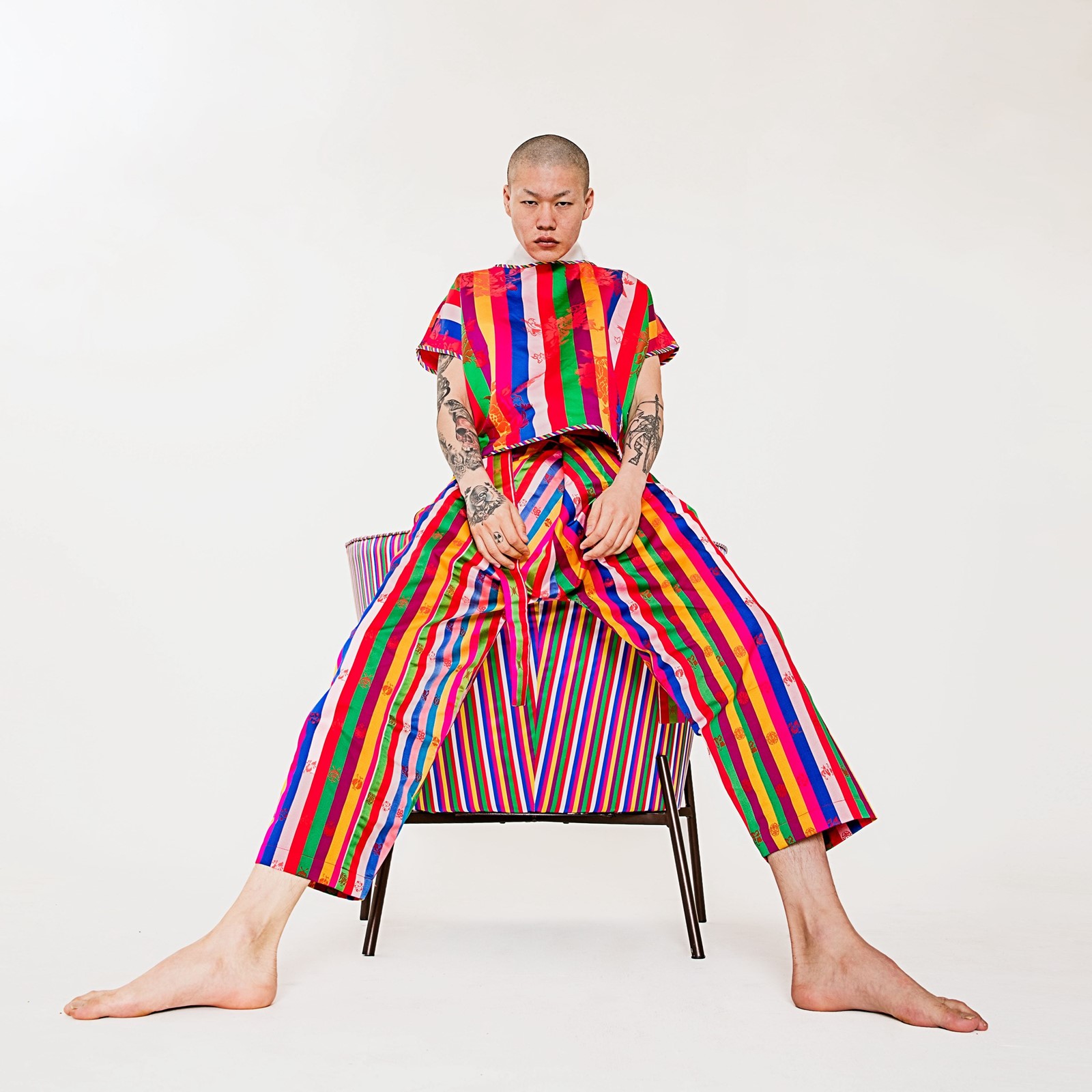 Ultimately, it's this very fan culture and diaspora – in all its entangled forms – that the show wants to respect and give adequate space to. The V&A wanted to choose Korean designers, for instance, who felt like they had connections with the design schools of London; they have even dedicated part of the show to the Korean residents of south London's New Malden community, which will presumably witness an influx of new visitors seeking authentic barbecue or a night of karaoke this September. With the success of films like A24's Minari and the Oscar-winning Parasite (both featured in the show), best-selling books like Min Jin Lee's Pachinko, and the rise in new K-pop and K-drama obsessives as initiated by multiple Covid lockdowns, the timing of Hallyu! couldn't be more ideal. The curators' aim is to recreate this fan feeling of becoming hooked on Korean culture, with all its hybrid forms meaning there are multiple entry points for everyone. "This is something that is echoed in K-dramas and films," says Kim, "because it's never so clear-cut: comedies have multiple murders, or the visuals are very beautiful, but then the story is much darker than expected. It's always a mixture. I think that's what makes hallyu so appealing to a wider audience, because you can always see things that you know in parts of it."