Nikki Hind is recognised as Australia's first legally blind fashion designer, though many people still laugh out loud when she tells them that.
"Obviously there's a real irony in that to people," she says.
"I'm very, very proud of [being the first], and it also kind of shocks me and disappoints me too."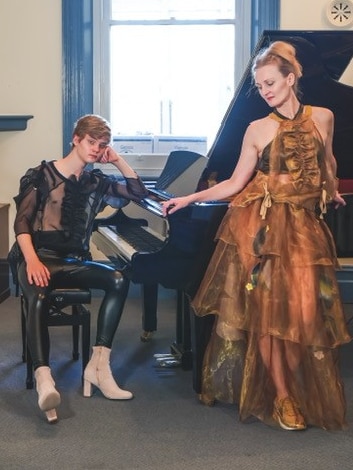 The Albury-based Hind says she struggles with the "elitism" attached to fashion, but doesn't think you need vision to appreciate or design it.
"That beauty and strength and desirability and passion and playfulness — all those things — they definitely originate from the inside.
"It really is precious little to do with the perfect bust size, height, hair, eye colour, number of limbs.
"Once you put your clothes on and you've checked yourself out in the mirror, you don't even really see it for the rest of the day … it's 98 per cent how it makes you feel."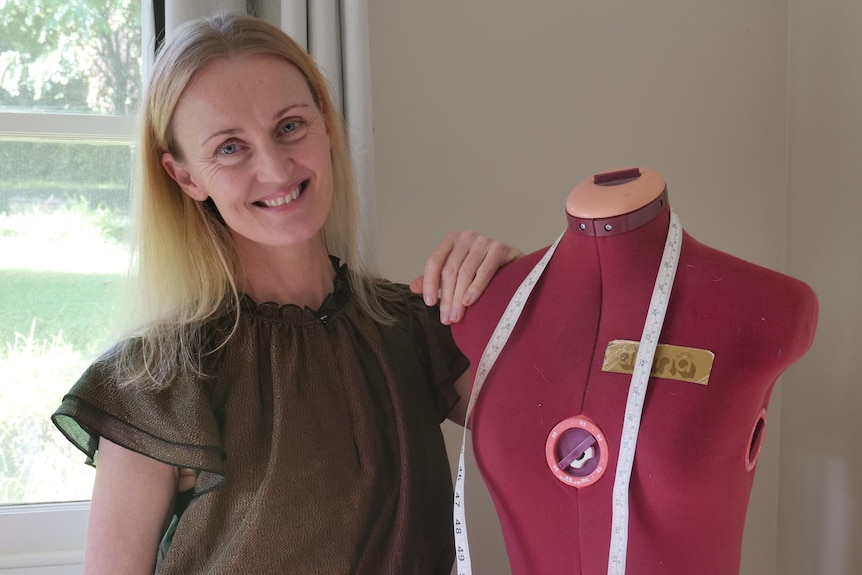 Blind Grit
Ms Hind says she regards fashion as fundamentally "grown-up dress-ups", and gets a lot of her inspiration from music videos and fantasy scenes.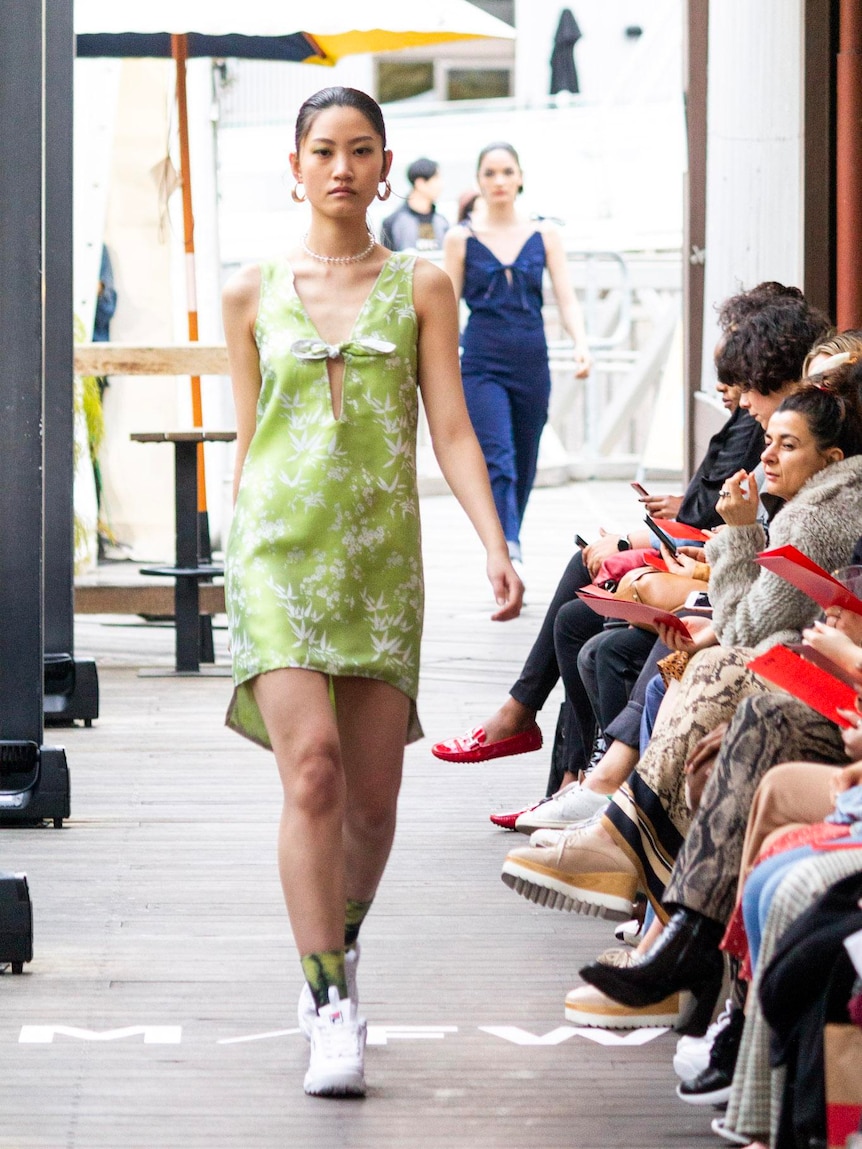 She has partial sight in one eye, which to her is sufficient for everything except pattern making.
"I was not born legally blind, and in fact was in my early 30s and I lost my vision — I'm a very visual person so there's so much stored in my brain."
Ms Hind has presented her own show at Melbourne Fashion Week, worked for three years as inclusion consultant with Australian Fashion Week, and has her own label.
Blind Grit comprises a team of people with lived experience of disability and trauma, as it was important to Ms Hind to provide opportunities for aspiring photographers, models, stylists and designers.
"I think it's overlooked and underestimated how following your dream gets waysided when you have a disability very quickly," she says.
Big Visions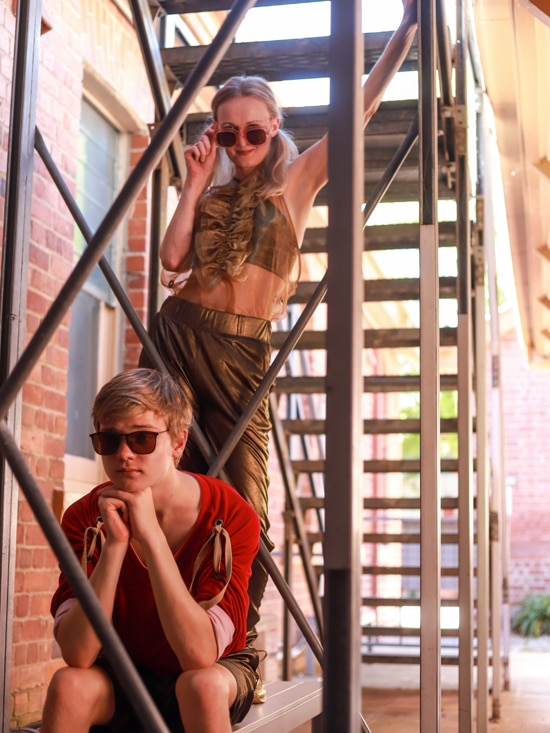 This commitment to ensuring everyone has access to ambition makes her a fitting choice for a new children's series from Vision Australia featuring various careers.
The first book, about blind surfer Matt Formston, was released in March, and Ms Hind's instalment comes out in September.
She is working on a new collection to be launched at the same time.
"Being part of a movement that is about trying to give equal access to dreams and aspirations to children with disability is just huge for me," Ms Hind says.
"The speech wasn't, 'I have a five-point plan', it was, 'I have a dream' — it's so incredibly powerful, and to have that stripped away from you when you are a child because you were born physically different in some way is not OK by me."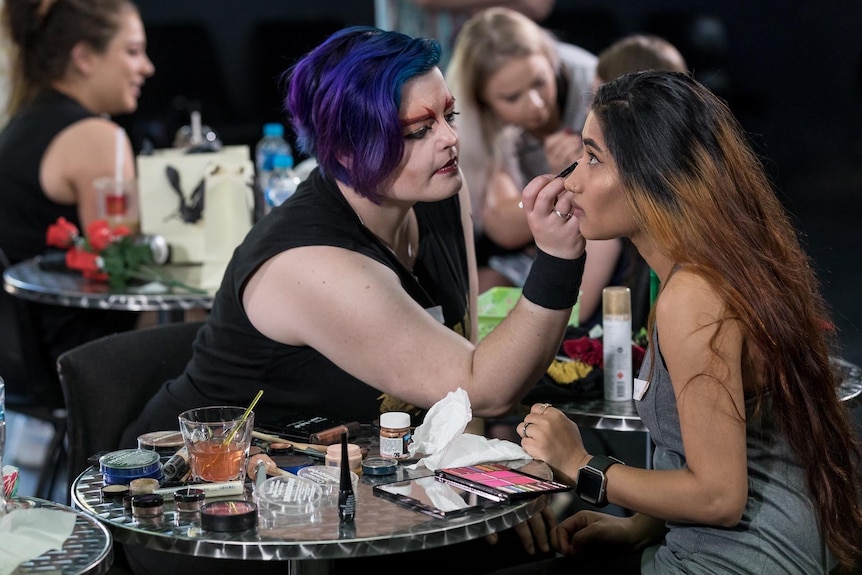 The Big Visions series is the first in braille and text to be available in mainstream Australian bookstores, according to Vision Australia library manager Vildana Praljak.
"[We want to make sure] blindness and low vision is not seen as a hindrance or otherness or something that's quite difficult or you're just not sure what to do with it," she says.
"Nikki's … story is really overcoming barriers and challenging stereotypes that someone who's blind actually should not be, or cannot be, looking after their personal presentation and appearance and have an individual style and express themselves through that style."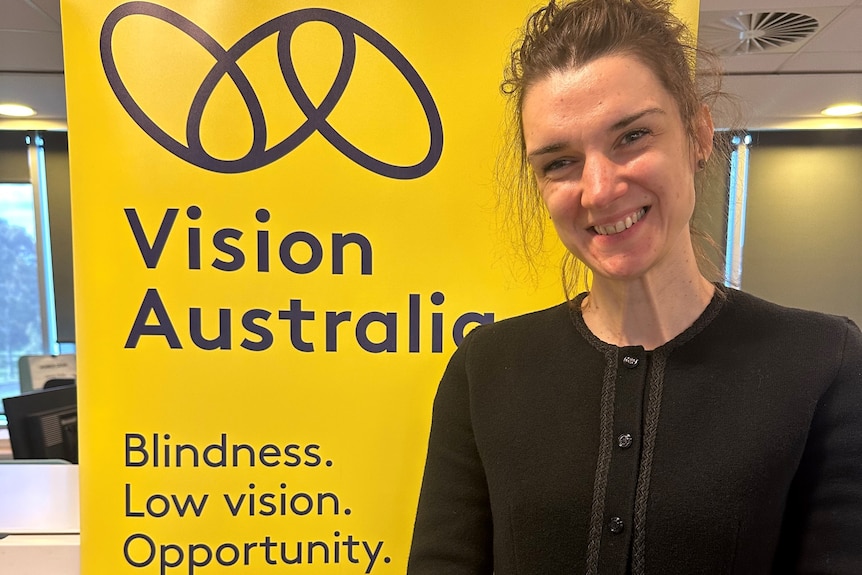 Ms Praljak also has low vision and describes herself as fashion "obsessed", but says it's not traditionally welcoming for blind people.
"It is something that requires a lot of matching of colours and … understanding a lot of fashion jargon, which to someone who's born blind may be very overwhelming and almost like something that's untouchable," she says.
"Nikki absolutely challenged that space."