After a near-decade in the music business, singer Rosé is thinking about the next phase of her career. In a shoot captured by fashion photographer Mario Sorrenti, famed for snapping Kate Moss' iconic Calvin Klein campaign in the 1990s, the K-pop superstar from girl group Blackpink is looking ahead, dressed in head-to-toe black and draped with Tiffany & Co's swanky HardWear collection.
"I've always loved wearing Tiffany jewellery. To be part of an iconic brand that has been part of my life for a long time makes it that much more special to me," Rosé said of her collaboration with the New York-based retailer.
More so than ever, heritage houses are signing popular East Asian celebrities as brand ambassadors in an attempt to appeal to new generations of jewellery enthusiasts. Rosé joins band members Lisa, Jennie and Jisoo as one of many K-pop and Chinese celebrities to have recently secured costly contracts, some of which run into a staggering six or seven figures.
When we wanted to embody the magnetic aura of the panther, our attention was instinctively drawn to Jisoo

Arnaud Carrez, Cartier
In June, Lisa attended the unveiling of Bulgari's high jewellery collection in Paris where she made headlines for sporting the same shade of yellow as Hollywood sweetheart Anne Hathaway. Jennie was welcomed into the Chanel family last March as the newest face of its Coco Crush jewellery line.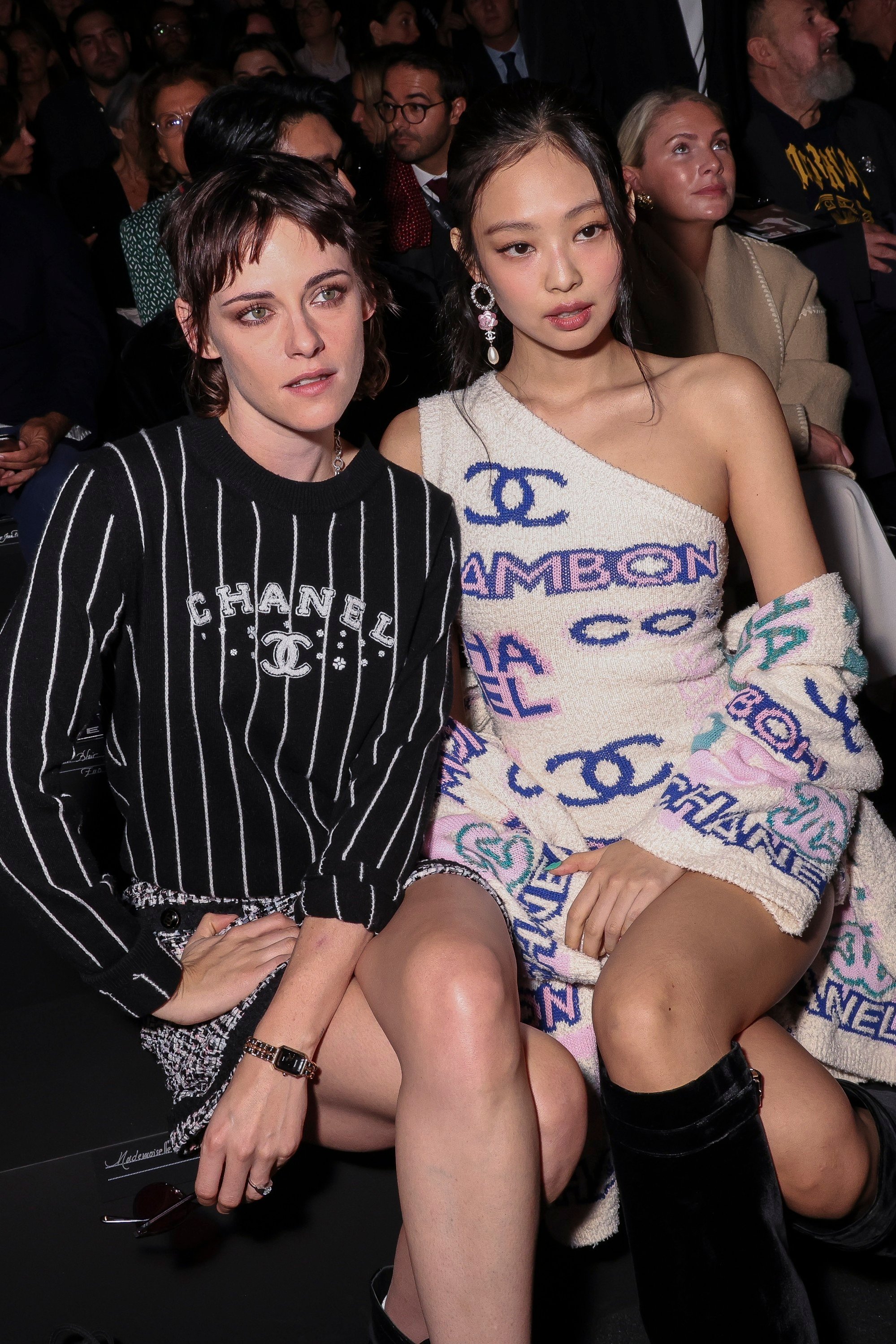 Kristen Stewart and Jennie Kim at the Chanel ready-to-wear spring/summer 2023 fashion collection on October 4, in Paris. Photo: AP
For businesses, the hope is that these stylish stars will inject their storied brands with a breath of fresh air. They bring a much-needed change from the predictable sea of prim bouclé that swaddles show audiences at fashion shows. Plus, they hold sway over millions of fans across Asia and beyond.
Jisoo is South Korea's third most-followed music artist on Instagram with 65 million followers and counting, and is a member of Cartier's Panthère community which also includes Taiwanese actor Chang Chen. "When we wanted to embody the magnetic aura of the panther, our attention was instinctively drawn to Jisoo," said Arnaud Carrez, senior vice-president and chief marketing officer of Cartier.
Not one to be limited, the singer-actor has also posted photos of herself on social media smothered in sparklers from Cartier's Juste Un Clou and Clash de Cartier collections. She has been a Dior ambassador since 2021 too. "With her self-assured style, [Jisoo] is the voice of a new generation of creatives who dare to show their different talents," said Carrez. "She is an artist who takes on her role with great creative freedom." Commenting on the announcement, Jisoo said: "I'm so glad to be a part of Cartier's grand journey. It's truly an honour and pleasure for me to join the Panthère tribe, where everyone proves their strength of character."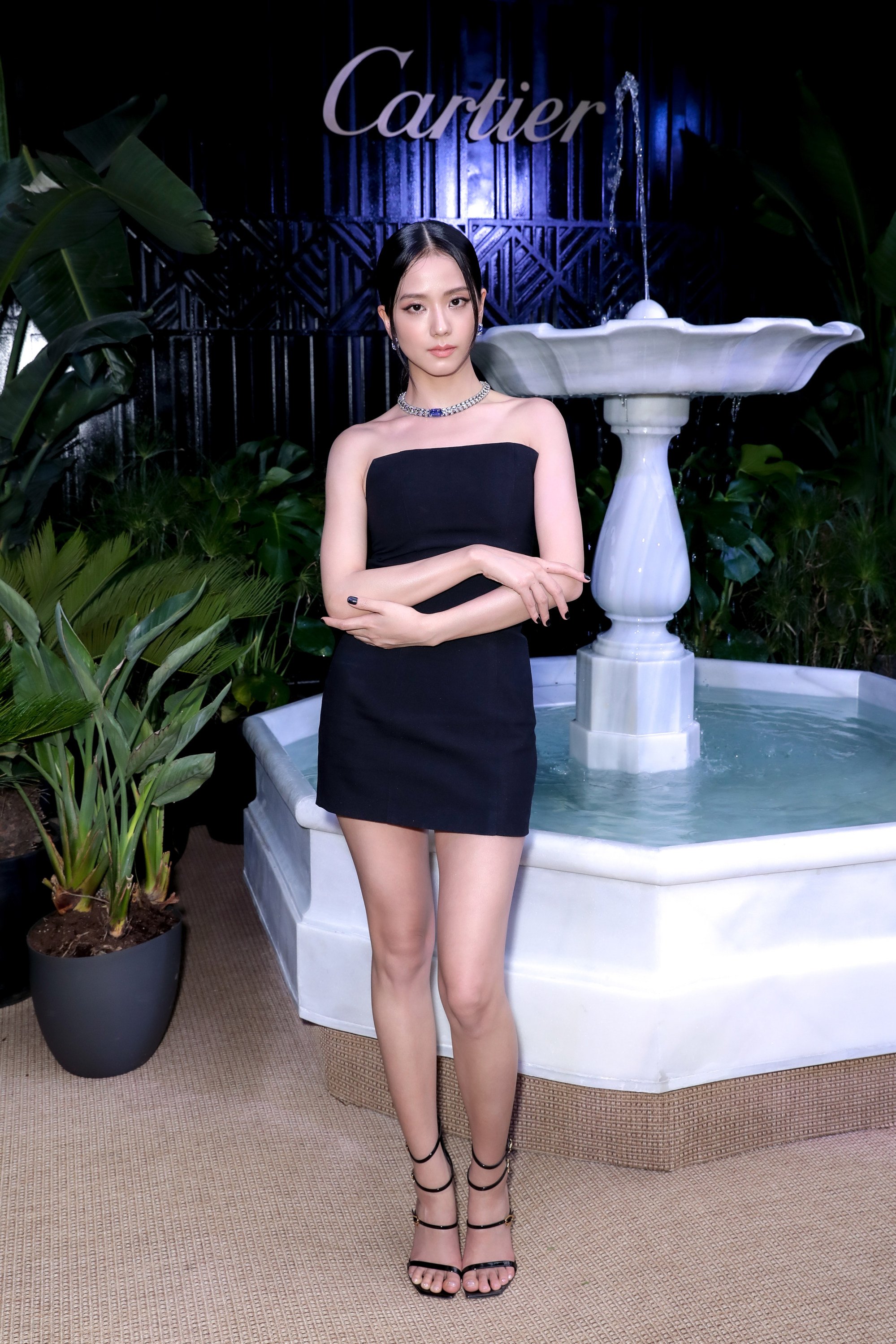 Jisoo from Blackpink at the unveiling of Cartier's Beautés du Monde collection in Madrid in June 2022. Photo: Handout
In a bid to stay culturally relevant with younger audiences, jewellers are seeing East Asia's heavy hitters as their ticket to long-term survival. Designers like Boucheron's Claire Choisne and Louis Vuitton's Francesca Amfitheatrof have spent years, if not decades, working to defy jewellery's outdated stereotypes. So what if men want to wear dazzling diamonds or colourful gemstones? And what do you mean high jewellery is only appropriate for formal occasions? A piece that reaches icon status equates to long-lasting success and a steady stream of sales. So, what better way to rein in a unicorn than by getting your creation pinned on to one of South Korea, Taiwan or mainland China's most influential trendsetters?
Best known for her work in Descendants of the Sun, actor Song Hye-kyo is set to star alongside Lee Do-hyun in Netflix's coming K-drama The Glory. Last year, she was invited to join K-pop singers Nayeon, Krystal Jung and Cha Eun-woo, as well as Chinese-American actor Liu Yifei, as a representative of storied maison Chaumet, the first Parisian jeweller to open on the Place Vendôme, back in 1780. In campaign imagery, Song has worn many of the brand's emblematic Joséphine masterpieces, from the Déferlante tiara that is set with asymmetrical twists of diamond-drenched gold to the Promenades Impériales necklace, which is mounted with plump Padparadscha sapphires that twinkle like sugar-dusted bonbons.
Actress Song Hye-kyo wearing Chaumet high jewellery. Photo: Handout
Taiwanese actor Edward Chen, who made a name for himself for appearances in TV drama Red Balloon and feature film Your Name Engraved Herein, has also had his fan base tapped by Piaget.
Actress Gong Hyo-jin of Crush and Blush also partnered with the company and, like Chen, is frequently spotted wearing the brand's Possession open bangle bracelets. Made in Italy from 18k gold, each band can be personalised with an engraving and is mounted with chunks of malachite, carnelian, turquoise and other stones.
On her collaboration with Piaget, Gong said: "The dedication and craftsmanship that Piaget puts into creating its products is something that I really admire. The history and stories I hear about each creation are beautiful and amazing. The jewellery and watches are all so stylish and easy to wear regardless of the occasion."
Blackpink's Lisa is an invaluable resource for Bulgari, with a jaw-dropping 84 million Instagram followers. Her success as a dancer and rapper has only been boosted by her solo debut "Lalisa", which made history for becoming the fastest track by a K-pop soloist to reach a mind-boggling 100 million views on YouTube. She is often photographed at award shows or music video shoots bedecked in the Italian maison's fine and high jewellery. It is impossible not to notice that she has a penchant for coloured gemstones, but when Lisa announced her association with the major-league jeweller in 2020, she was actually following in the footsteps of Japanese model Mitsuki Kimura, better known professionally as Koki.
The daughter of Japanese actor Takuya Kimura, Koki was just 15 years old when she signed to Bulgari in 2018, making her the youngest ambassador as well as the first Japanese ambassador on the jeweller's books.
That same year, Mikimoto, the world's leading producer of the finest quality cultured pearls, welcomed Dilraba Dilmurat to the fold. In an interview with the brand, Dilmurat revealed her birthstone as a Gemini was a pearl and implied that this factored into her decision to get involved with the world-renowned jewellery maker.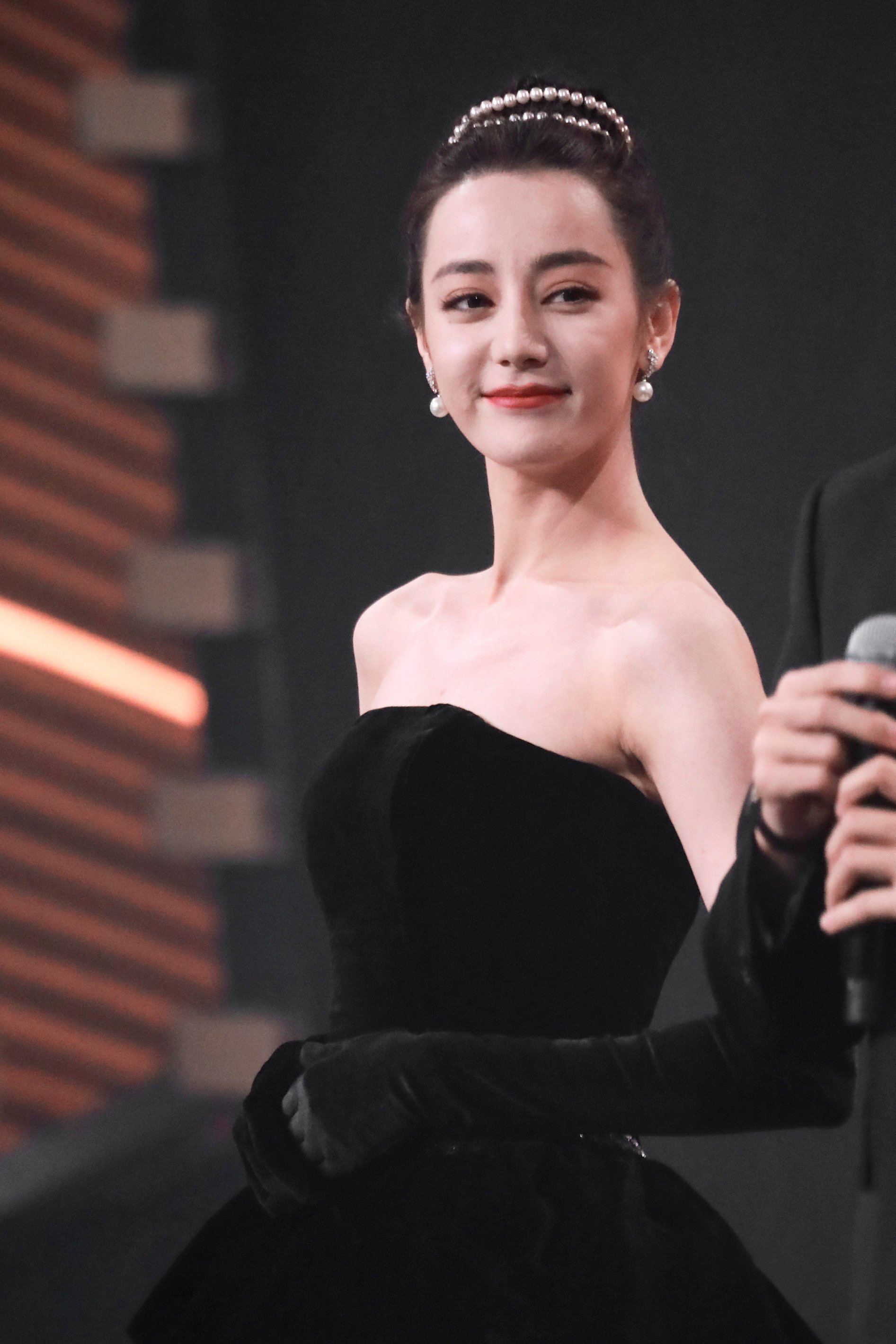 Actress Dilraba Dilmurat attends 2020 Weibo Awards ceremony in Shanghai, China. Photo: Getty Images
"Pearls have always been very popular in fashion. I like their soft and warm radiance. I think they are suitable for girls to wear on any occasion," she said.
"Whether I'm looking for jewellery to wear daily while modelling or when I'm attending events, pearls will be my first choice. I suggest that all girls should have a set of pearl jewellery that's good quality because they can highlight your qualities," Dilmurat said.
Meanwhile, companies like Boucheron and Chopard have appeared on the ears, necks, and hands of Asia's most impactful actors for years. Jung Eun-chae was spotted wearing Boucheron's Plume de Paon ear clips in The King: Eternal Monarch, and the hit series Crash Landing on You saw Son Ye-jin, while playing Yoon Se-ri, strap on Chopard's Happy Sport watch. Tiffany & Co, Chanel, and Harry Winston can also be spotted on television thanks to the costume designers behind Itaweon Class and others. From megawatt moments on the red carpet to show-stopping scenes on the silver screen, mind-blowing jewellery with bucket loads of va-va-voom has always got tongues wagging.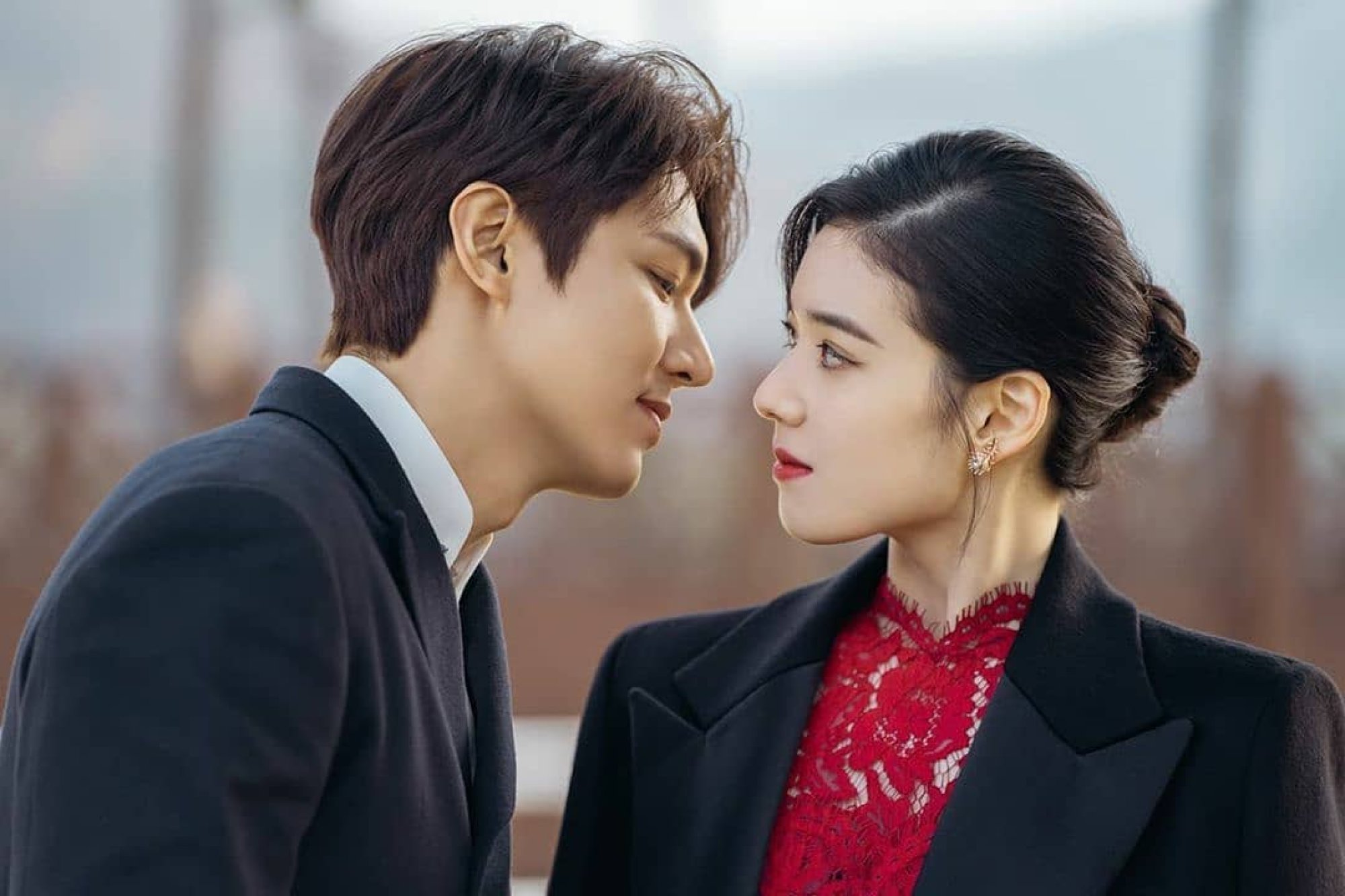 Actress Jung Eun-chae wears Plume de Paon earclips from Boucheron in The King: Eternal Monarch. Photo: Boucheron.
There is no denying that the luxury market in Asia is growing at an unprecedented rate. In June, consultancy Bain & Company published a report confirming that China continued to see double-digit growth last year despite imposing strict Covid-19 restrictions. The research also emphasised the need for luxury brands to place greater importance on diversity, especially if they want to engage younger generations that are increasingly interested in luxuries like fine and high jewellery. Bain & Company went so far as to report that millennials will represent 40 per cent of the global luxury goods market by 2025, which is quite an extraordinary figure.
Much like the fashion industry, jewellery brands and retailers have been reckoning with a lack of diversity for centuries. Progress has been slow but the rise in the number of Asia's stars that are now at the forefront of heritage houses' jewellery campaigns is a promising sign of what the future may hold.
More established maisons than ever are learning from already successful brands like Messika which have been harnessing the power of celebrities for years. Valérie Messika, who established the eponymous company over 10 years ago, has collaborated with famous names including Gigi Hadid and Kate Moss, both of whom partnered on projects that have added authenticity to Messika's prestigious portfolio.
And with the latest reports from the World Gold Council indicating the global jewellery market is expected to reach a staggering US$519 billion by 2030, Asia's increased influence over what's hot has its public figures in an extraordinarily powerful position.
How exactly these global celebrities will use their influence to have a positive impact on the jewellery industry is yet to be seen, but it is difficult not to get excited by the possibilities that could help drive this centuries-old business into a more diverse and impactful future.
Source : Scmp