Choosing to wear socks and sandals can be divisive but in recent years the pairing has gone mainstream.
According to Wikipedia, and yes, there is a specific page about the trend, "wearing socks and sandals together is a controversial fashion combination that is discussed in various countries and cultures".
But it's a choice that can stir up strong emotions.
How did this happen? What is the case for and against this much-maligned duo? And who can pull it off?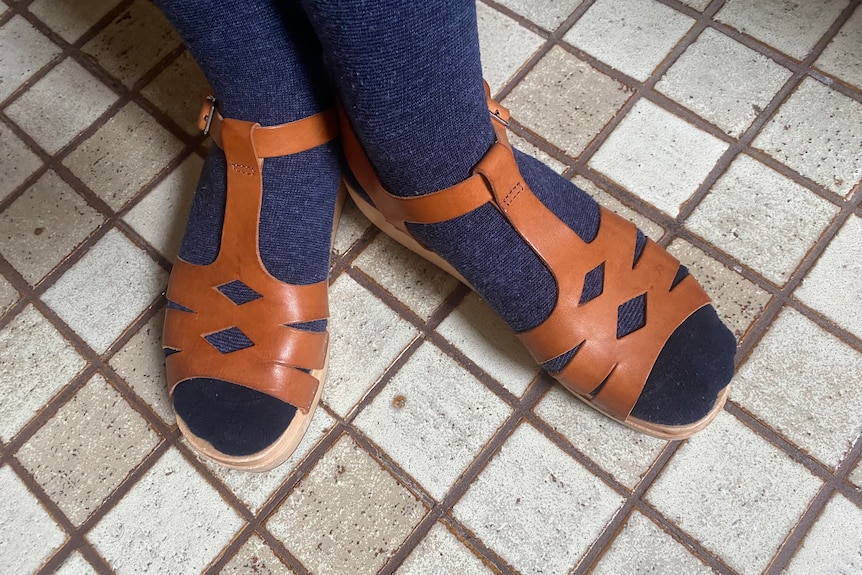 Socks and sandals together?
My partner Giovanni Veronesi refuses to let our four-year-old wear socks and sandals.
He says keeping socks and sandals separate is a "cultural dogma" in Italy.
It seems like a pretty extreme reaction and given Giovanni hasn't lived in Italy for more than 15 years, I asked him to check with some friends to see whether socks and sandals are still off-limits.
Gilberto Bonnelli lives in Milan and feels strongly about the look.
The pop cultural appeal of once-unfashionable kinds of shoes demonstrates the cyclical, subversive nature of fashion.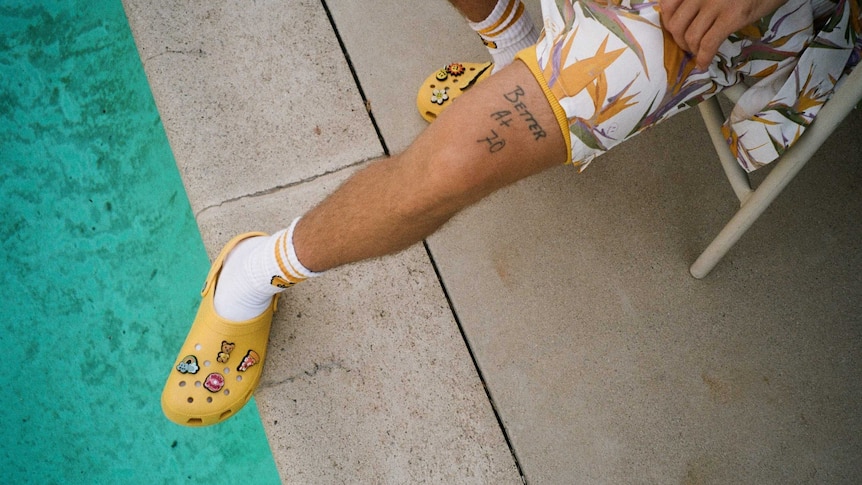 "What's next, ketchup and spaghetti?" he says.
Another friend, Iacopo Stasi, has never actually worn sandals but finds the addition of socks puzzling.
"Aren't sandals about allowing airflow around your feet?" he says.
Giovanni's sister, Flaminia Veronesi, is a little more open to the idea.
"You see some brands using a sock with a very beautiful sandal but Birkenstocks with a sports sock is still ugly," she says.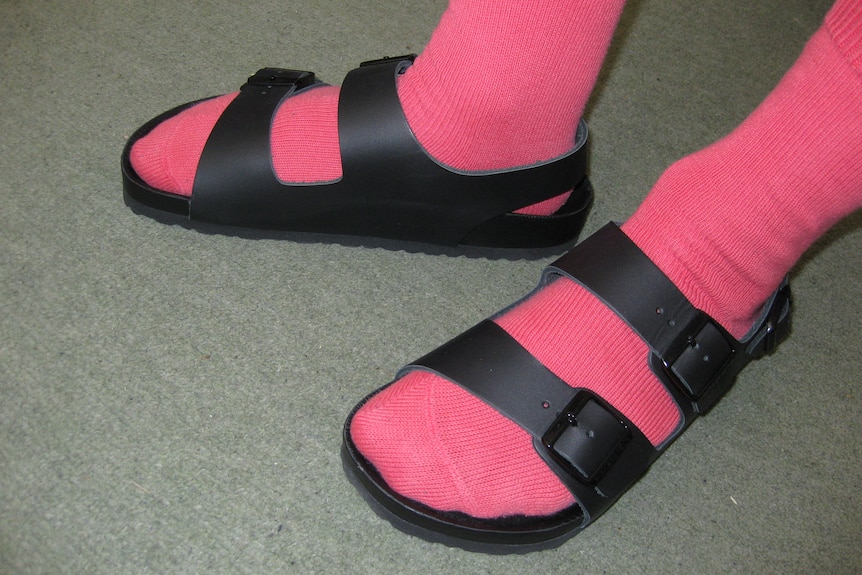 Some embrace the trend
Some Italians might be dead against socks and sandals but other cultures have embraced the look.
The Japanese have tabi, traditional socks with a split for the large toe so they can be comfortably worn with thonged footwear, the custom dates to the 15th century.
Tabi socks and sandals are worn by men and women and still part of Japanese culture today.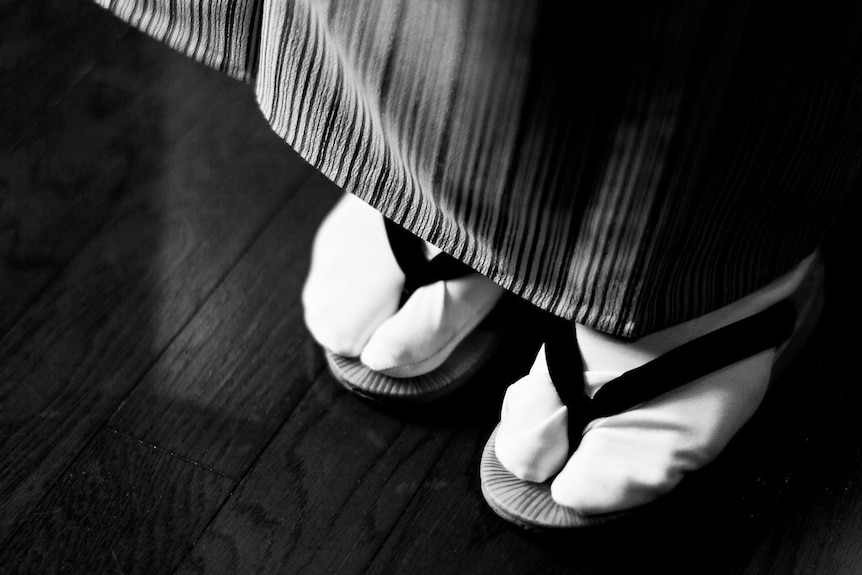 There is also the stereotype of the German tourist which has arguably come to define the pairing's daggy reputation.
Deutsche Welle, the country's international broadcaster has looked into it and found the combination is a mainstream trend.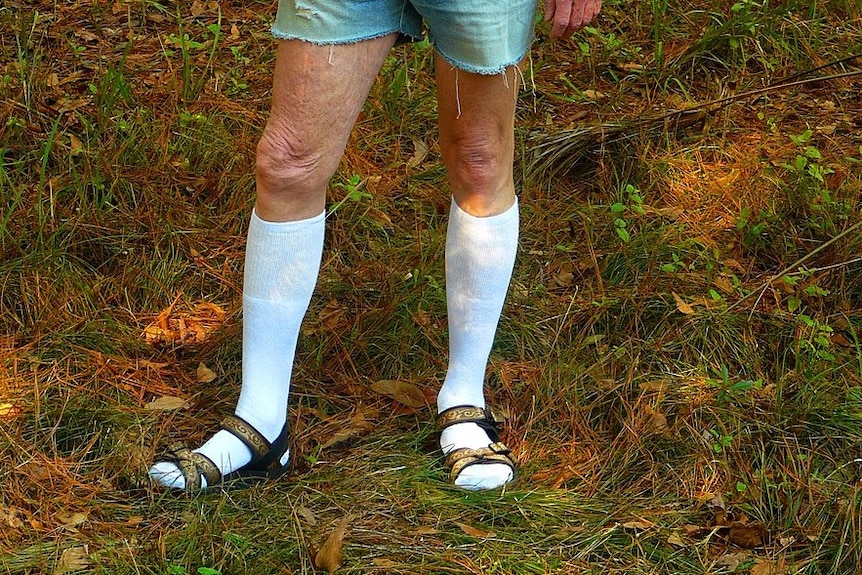 In the article, they quote Lena Samaan, head of the fashion department of Vogue Germany online.
"German tourists would climb mountains wearing tennis socks and trekking sandals, astonishing southern Europeans," Samaan says.
Ms Samaan also points out that Germans have always favoured functional clothing.
"By wearing socks in the trekking sandals they probably don't get blisters on their feet as quickly."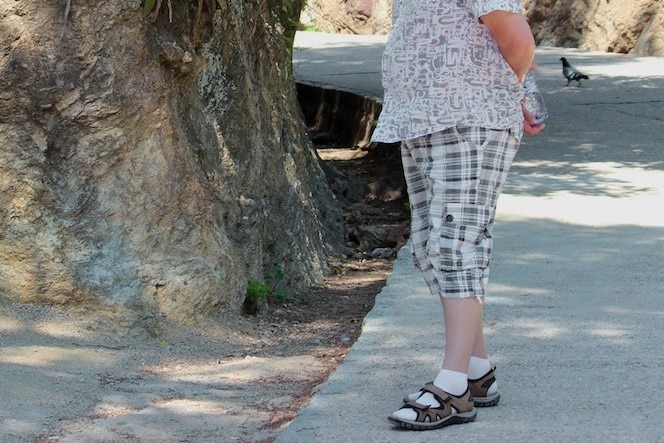 Deliberately ugly fashion
Emily Brayshaw, an honorary fellow at the University of Technology Sydney and member of the Footwear Research Network, has some theories.
"Socks and sandals started getting trendy around 2010 with the rise in popularity of athletic leisure wear," Dr Brayshaw says.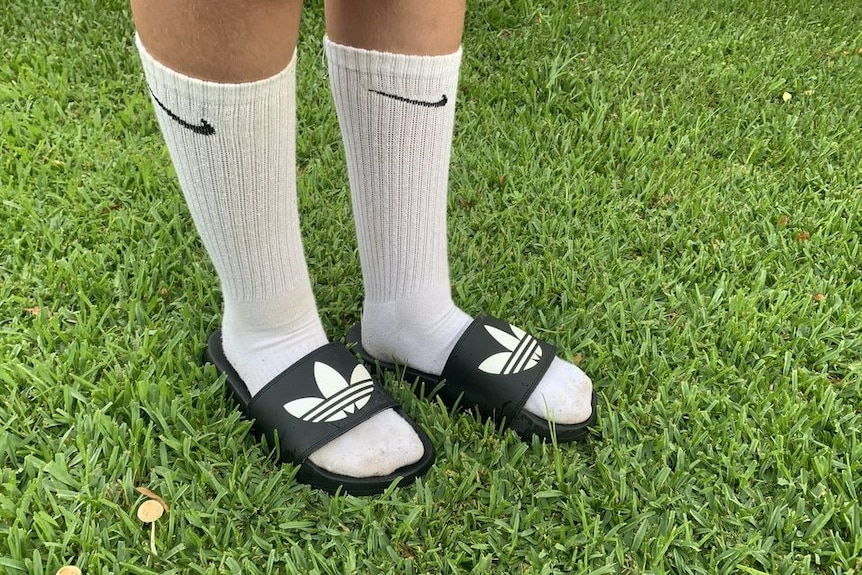 She says socks and sandals are also tied to the trend of deliberately ugly fashion.
"They are eye-catching and stand out on social media," she says.
Tiny sunglasses, high-waisted mum jeans, scrunchies and bulky running shoes are just a few examples of once-uncool styles that have turned trendy.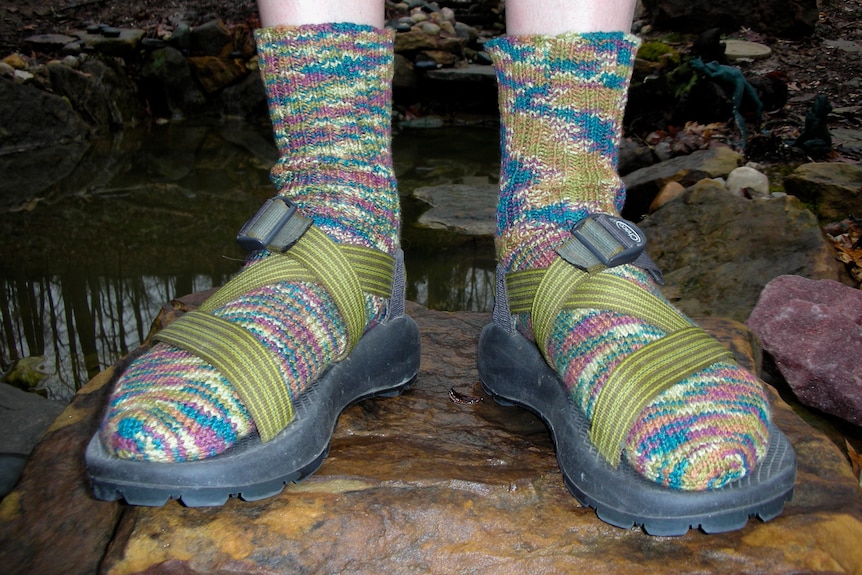 Throughout the history of fashion putting your underwear on display has been a signal you are pushing back on the established cultural norms.
"We generally don't reveal our socks unless we are at home, we expect them to be in the drawer or in the shoe," Dr Brayshaw says.
"It sends the message, I'm not properly dressed."
If you like the idea of wearing socks and sandals but are feeling a little unsure, Dr Brayshaw has this advice.
"Younger people can get away with a lot more, but if you own the look no-one will think twice."