Lillardia Briggs-Houston is carving out a career in fashion with her "lifeblood" as her muse.
Creating Indigenous-inspired clothes on country in Narrandera, in southern NSW, the Wiradjuri, Gangulu and Yorta Yorta woman started her own label in 2019.
"I'll start with inspiration from country and adapt that into a carving, and then transfer that to a silk-screen," she said.
"It's a long artistic process that I go through but it always starts with some sort of memory from country and adapting that into a practice that would have been used by old people back in the day."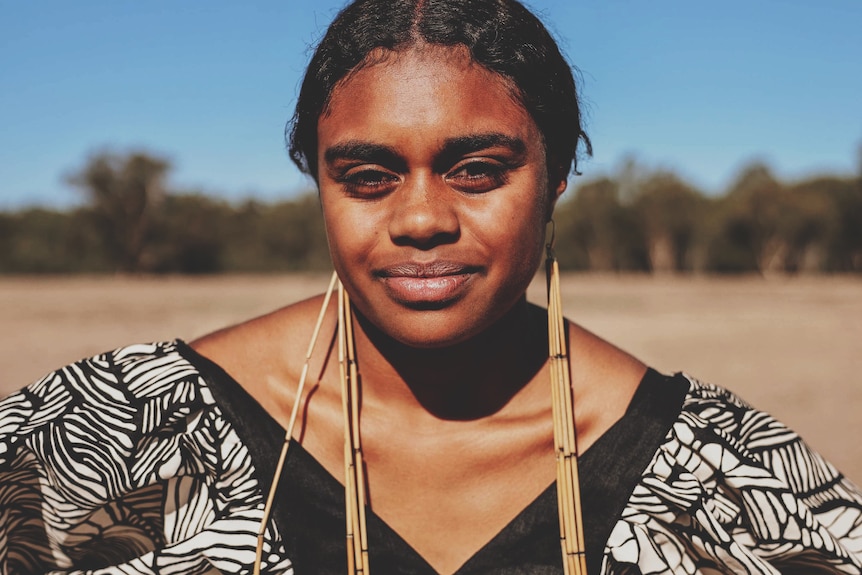 Training in the regions
Ms Briggs-Houston makes a roughly 400-kilometre round trip to Wodonga's TAFE to study clothing production, and would like to see the course offered more widely.
"You've got a lot of mob from Wagga, Narrandera, Griffith, Hay, Hillston … they have no access to resources, they don't even have the opportunity to go and study it if they choose to," she said.
"Mob don't want to have to leave country. This is our lifeblood.
"We want to stay on country, we want to build on country, but we can't access the resources to be able to do so.
"There's a huge responsibility for institutes to also up their game and invest in rural and regional communities."
Wodonga TAFE fashion teacher Deidre Brown said her campus was the only regional location that offered a Certificate III in Clothing and Textile Production, and a Certificate IV in Clothing Production.
"Primarily what we teach students is the process of how we design, make, create and produce garments for the clothing industry at the moment," Ms Brown said.
"They do a bit of design work where they get to have a bit of fun with their creative flair."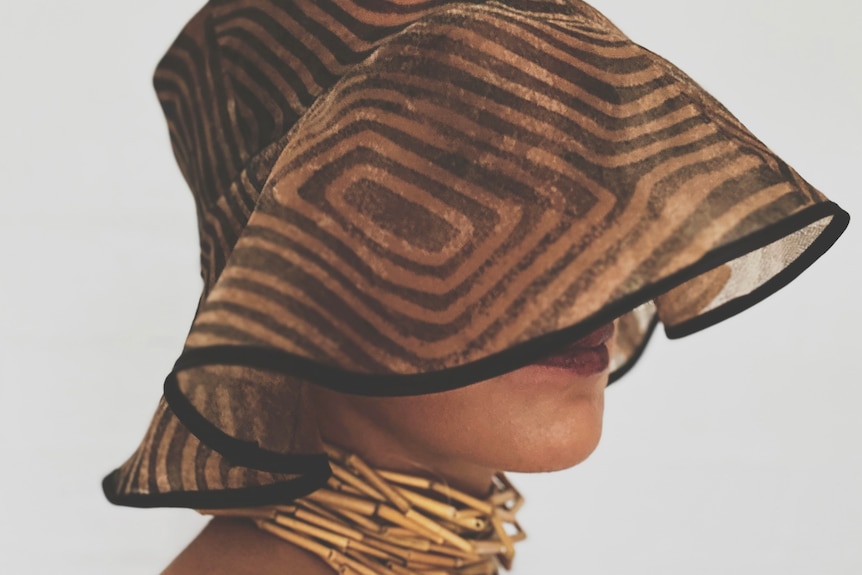 Tyranny of distance
Ms Brown said people were already travelling great distances to access the course, including one student who was travelling more than 300 kilometres per week from Shepparton.
"She's travelling up on a Monday and books herself into accommodation and heads home after class on a Wednesday," she said.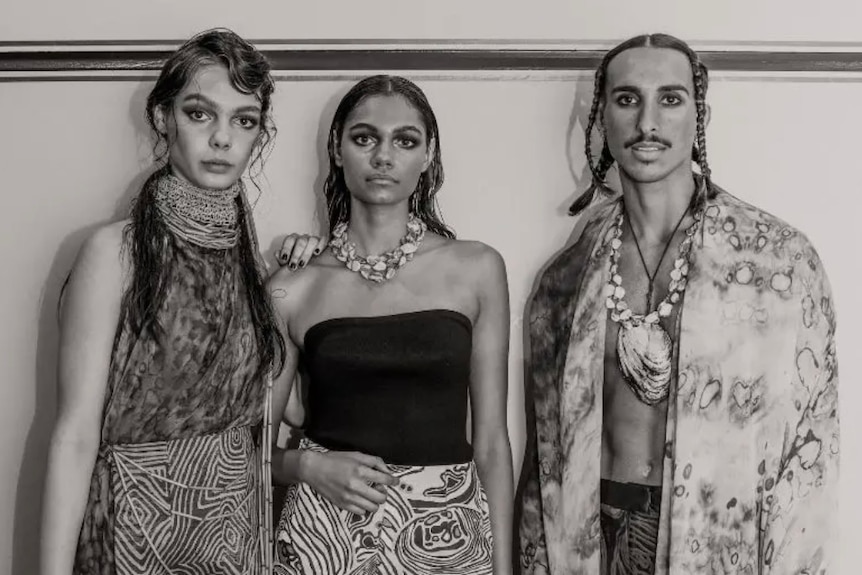 "I really don't understand why other places don't offer [the course]."
Ms Brown admitted setting up facilities for training was not a cheap exercise, but said it would reap long-term results.
She said it would help bring more Indigenous students into classrooms, letting them bring "their culture and their stories into the classroom" and share them with others.
A trailblazer in fashion
Ms Briggs-Houston is already active in the fashion scene, with an upcoming exhibition at Melbourne Museum, and a workshop at Wagga Wagga Art Gallery later this year.
She said giving back to her community was vital.
"That's my goal within this whole process, to give back, particularly to First Nations communities who don't have access to [training]," she said.
Ms Brown said Ms Briggs-Houston's work was an inspiration.
"When I go on vacations I take photos of nature that I can now bring in to design work myself. So she has inspired me, and others in the classroom," she said.