Growing up, Asia Hassan could never have imagined setting a milestone for modest fashion in Australia.
The Melbourne-based designer felt overwhelmed by support after she held the first modest runway show on the opening day of Australian Fashion Week at Sydney's Carriageworks.
"Not in a million years I thought this would happen," she told ABC News.
"It wasn't even a dream. It wasn't even a realistic idea."
Modest fashion is a term adopted online to capture dressing stylishly while covering up, particularly for religious and cultural reasons.
Anything can be worn so long as it is not skin-showing or revealing too much figure.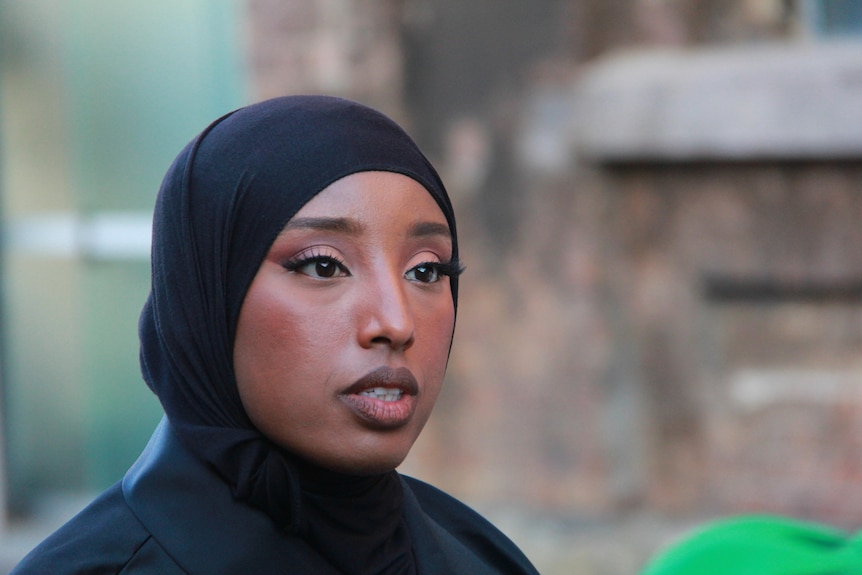 When modest fashion springs to mind, it can spark assumptions of reservedness and limitation.
However, Ms Hassan does not see this as a restriction but, rather, a motivation to express herself more creatively through her garments.
"[It's] the freedom to wear whatever you want, whether you're Muslim or not, she said.
Ms Hassan named her 2023 collection "Liberty" to recognise how empowering modest fashion can be for her.
"I think you can do whatever you want. The sky's the limit," she said.
Shopping modest clothing more common
Born in Somalia during the civil war, Ms Hassan began sewing her own clothes after the only options on the market to help cover up were "granny stores" or tailors.
These days, retailers are catching on to demand, and some even release Ramadan collections.
"A lot of bigger brands are also waking up to the idea. I think they're realising that there's an audience they've ignored," she said.
Fashion entrepreneur Shereen Kassir attended the showing of Ms Hassan's collection, Asiyam, on Monday and felt touched by the show.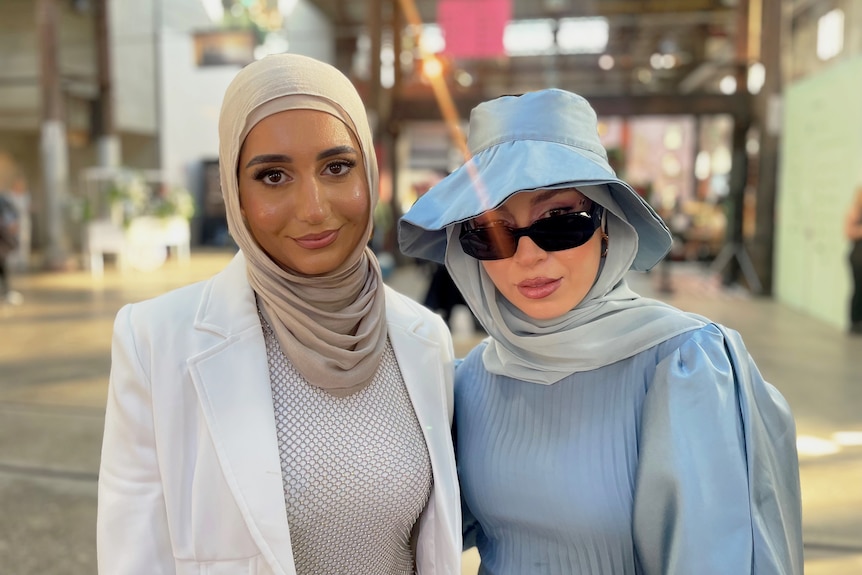 "We would love to be modest and be on trend," she said. "The rise of modest fashion allows us to do both — to stick to our values but also be stylish."
She said the representation helps her feel seen amid misconceptions that modest fashion is not a choice for her.
"I think it's amazing that more brands are catching on … and catering for modest fashion."
Content creators as modest fashion inspiration
Style aficionados are demonstrating online that modest clothing doesn't have to be daggy and are, instead, leading the way as part of a growing global movement.
"I [didn't] really see anyone like me, that dresses the way I wanted to dress," influencer Basra Ajeh told ABC News.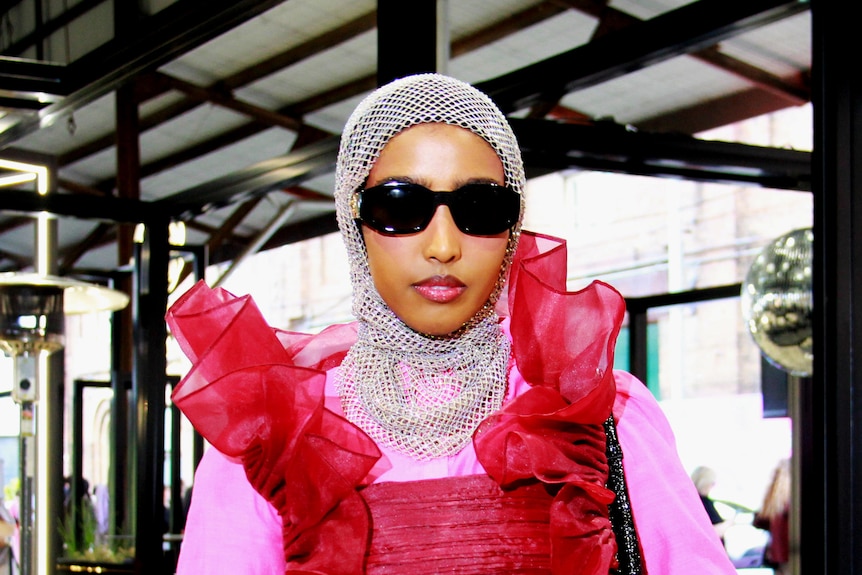 "Still now, when I go shopping, it's still hard to find clothes — I still have to layer and make it work for me."
The lack of role models pushed the digital creator to elevate her own wardrobe, and finds joy in being an inspiration for others.
Ms Ajeh uses colour, print and texture to create her unique looks, paired with eye-catching accessories.
"I like that everyone is individualist and has their own little way that they dress," Ms Ajeh said.
"A lot of people might think that modest fashion is boring or bland, but I don't think that's true at all."