As French luxury fashion house Dior expands its portfolio of Korean brand ambassadors, K-pop music band Tomorrow X Together, aka TXT, is named the new face of the label. The news comes shortly after the quintet headlined their first Lollapalooza show on 5 August 2023.
TXT, comprising Yeonjun, Soobin, Beomgyu, Taehyun and Hueningkai, wore custom-made Dior costumes on stage, as they marked the first Korean music group to headline the music festival. It served as their official announcement of the new partnership with the fashion label.
More about TXT's looks and joining the Dior family
As they performed a 20-song set, the group flaunted garments designed by Dior's creative director Kim Jones. They were reminiscent of the couture looks the LVMH-owned house served during its 2023 pre-fall showcase in Egypt in 2022.
What did the members wear?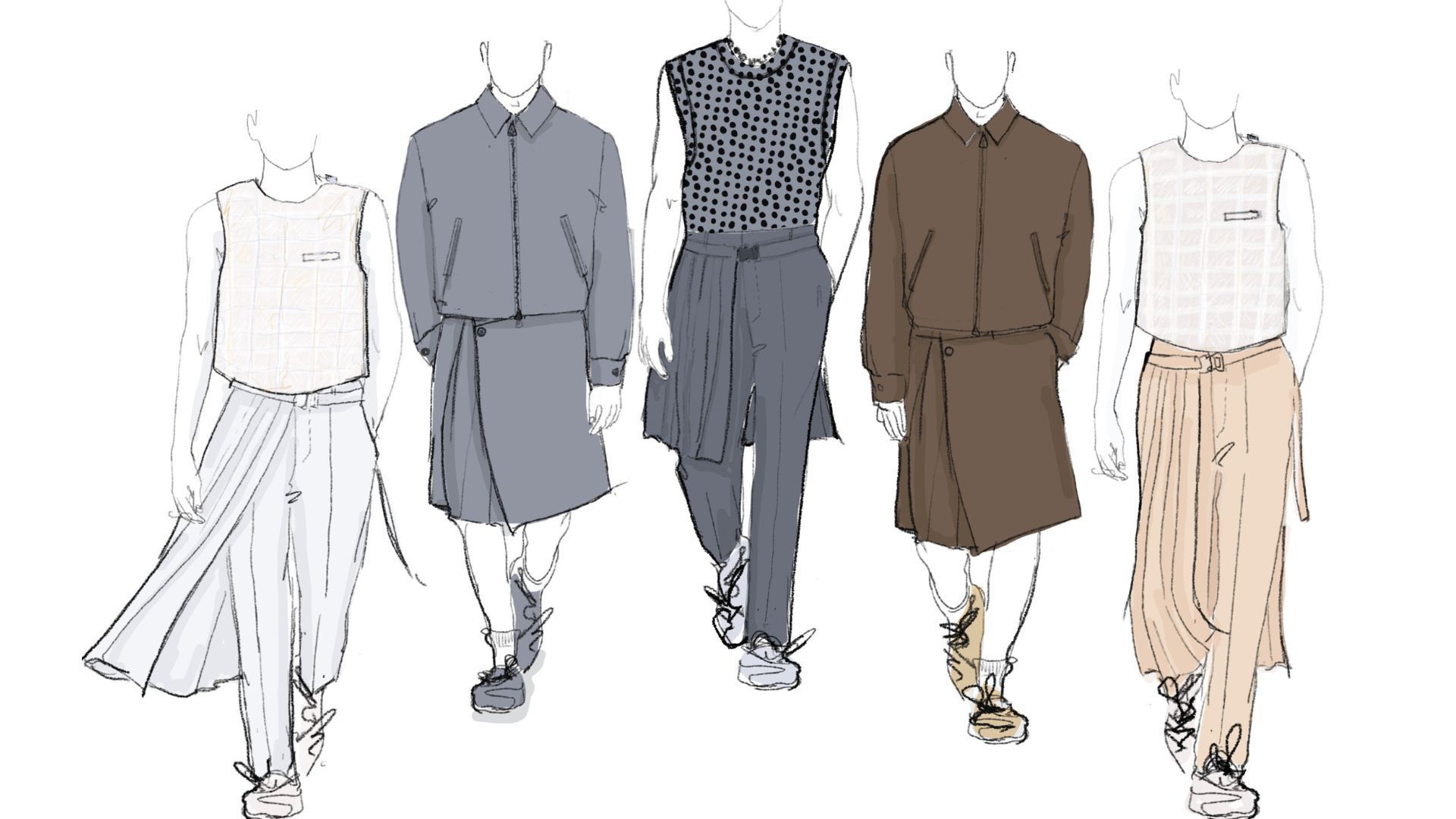 As the newly appointed brand ambassadors, TXT group leader Soobin sported a grey silk sleeveless polka-dotted gilet and paired it with a pair of grey wool chino pants and a matching short kilt. Yeonjun wore a woollen tweed sleeveless gilet in beige along with beige wool chino pants and a matching long kilt. Beomgyu, on the other hand, looked sharp in a brown silk polka-dotted sleeveless gilet and brown wool pleated shorts. A matching brown wool cropped zip jacket completed the look.
While Taehyun, the youngest member, also stunned in a beige wool tweed sleeveless gilet, brown wool chino pants and a matching long kilt, Hueningkai looked dapper in a grey silk polka-dotted sleeveless gilet and grey wool-pleated shorts with matching short kilt. A matching wool cropped zip jacket completed the ensemble.
Complementing these outfits, Soobin, Yeonjun and Taehyun wore Dior Oblique B33 sneakers, while Beomgyu and Hueningkai walked in Dior Carlo boots.
Other Korean Dior ambassadors
TXT's installation as the label's brand ambassadors places them in the same league as other noted South Korean ambassadors. These include BTS' Jimin, BLACKPINK's Jisoo, NewJeans' Haerin, 2PM's Junho, ASTRO's Cha Eun-woo and actor Nam Joo-hyuk.
Prior to this, TXT became the brand ambassador of the skincare brand Kundal, the Japanese beauty line Manyo Factory and the Korean beauty label 4OIN FOREUL.
Source: Lifestyle Asia