Experimental filmmaker, dramatist, poet and photographer Shuji Terayama's film Pastoral: To Die in the Country (1974) is a bizarre, metatextual, phantasmagoric recreation of his own rural childhood; it is told as the story of a fictional director trying to reimagine his own childhood in film, such that it is often impossible to know what's fact and what's fiction.
Avant-garde Hong Kong fashion designer Yeung Chin, whose work deconstructs and reconfigures traditional styles of clothing, playing with unusual silhouettes and materials, tells Richard Lord how it changed his life.
I first saw the film when I was around 18 or 19 years old, because Silvio Chan showed it to us when I was studying fashion design. He was a professor at PolyU (Hong Kong Polytechnic University) but also organised Alternatif Workshop, a private fashion school in his studio.
Every week I had a tutorial with him; he was a mentor in the fashion business. He just showed us a few minutes from the film, and told us the director was a great film artist.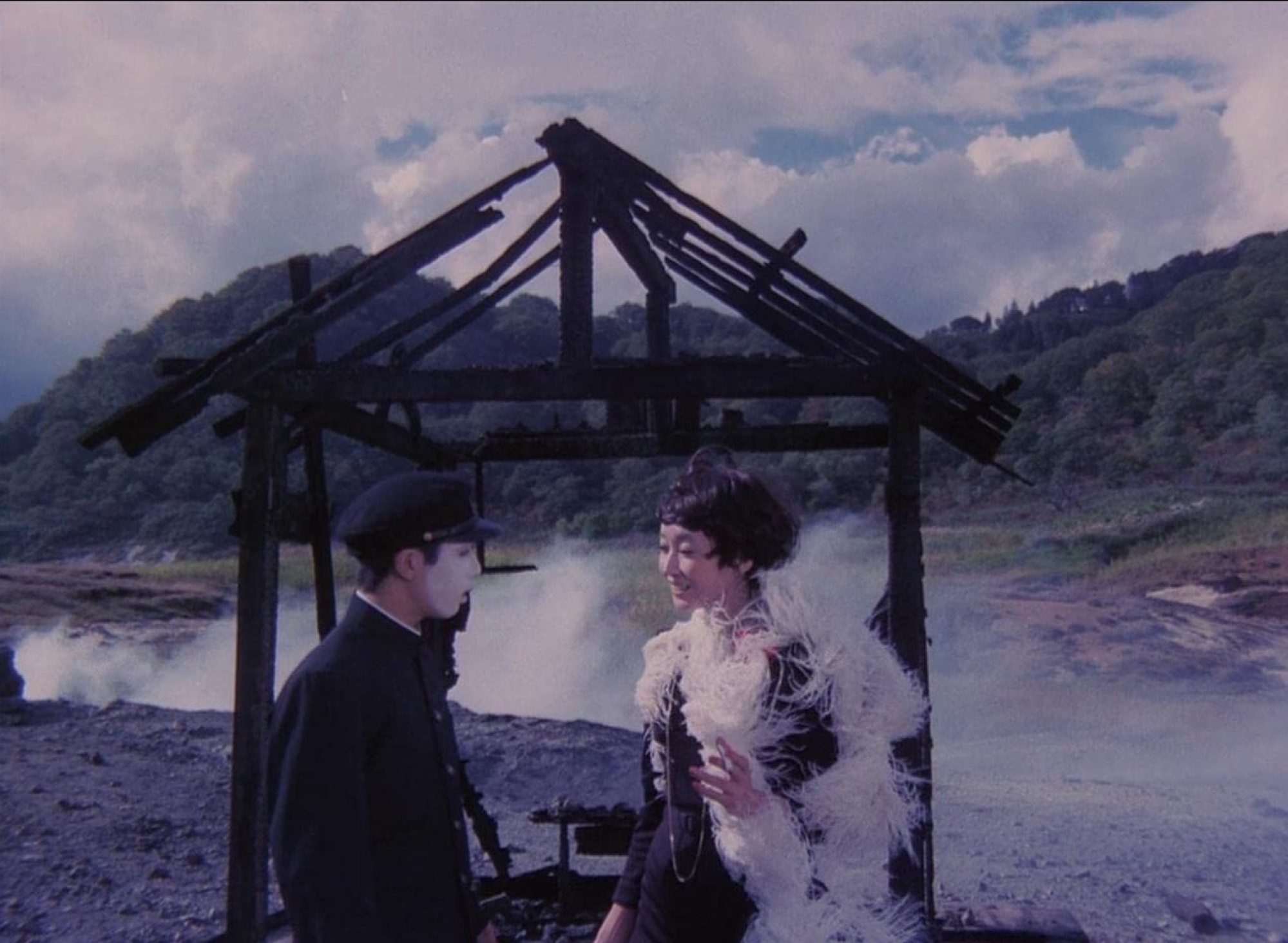 A scene from Shuji Terayama's film "Pastoral: To Die in the Country" (1974).
I thought it was really interesting and searched for him, and then spent a whole week watching his films. Every one of them impressed me very much. I had never been exposed to such deranged beauty.
I did not understand the content of the movie at all, because the first time I watched it was in Japanese. But the deepest feeling I got was from the flawless setting and the chemistry formed by the mismatch of characters.
It's a film from the 70s, but when I saw it, it seemed very modern, very fashionable. It was most impressive to me: the images, the setting, the set design. After that, I watched it every two years. I last watched it six years ago.
[Terayama] hasn't only amazed me with his film works – his theatre works changed me even more. They made me challenge what a fashion show isYeung Chin
When I learned more about Shuji Terayama's works, I liked his combination of aesthetics, the interlacing of beauty and ugliness: an aesthetic combination beyond your imagination, a scene full of poetry and beauty.
It completely affected my views on creative aesthetics. He is my judge of aesthetics, and he hasn't only amazed me with his film works – his theatre works changed me even more. They made me challenge what a fashion show is.
Because of his inspiration, when I started, in 2004, at a time when (theatrical) fashion presentation was not yet popular, I tried to use elements of theatre and art to represent fashion collections.
He uses actors of different stature, who are either very different in height, or are fat or thin. Likewise, I have different preferences in the selection of models for my fashion shows. The beauty of traditional models does not attract me. I prefer models with different body shapes and personalities, and contrasts between fat and thin.
Most of his works are in Japanese, with English subtitles. I can only partially understand both. But I think it's more interesting that way, because I have my own imagination and method of interpretation.
I put (Terayama-style) characters on my catwalk: for example, with beards and white make-up; naughty dwarf characters; fat, coquettish and cute characters. It's nothing like the usual catwalk aesthetic.
Source : SCMP