It's surprising how many celebrities know sign language, from some of the biggest celebrities in the world to K-drama actors.
As the world progresses towards a more inclusive future, several successful individuals have proved that physical disabilities cannot hinder their dreams and aspirations. Coming out in support of those with hearing impairments, celebrities who know sign language have used the skill on many occasions to spread some love.
From acting to literature, music, television, sports and more, famous deaf people have become icons not just due to their success but because they continue to inspire people with their journey. History bears witness to numerous such heroes — Helen Keller, one of the most prominent names in relation to American Sign Language (ASL), was the first deaf-blind person to graduate from college in 1904 and authored several books. William "Dummy" Hoy was a prominent deaf Major League Baseball player, credited with inventing hand signals, which players use even today.
While stories of well-known deaf celebrities are inspiring, hearing stars who have learned sign language to connect with admirers also deserve special mention.
Today, 41 countries recognise multiple sign languages, many of which cater to various language diction and dialects. For instance, despite both the UK and the USA being English-speaking countries, British sign language (BSL) is very different from ASL.
(Hero image credit: Harry Styles / X ; Feature image credit: BTS / X )
Famous personalities who can communicate in sign language
Margot Robbie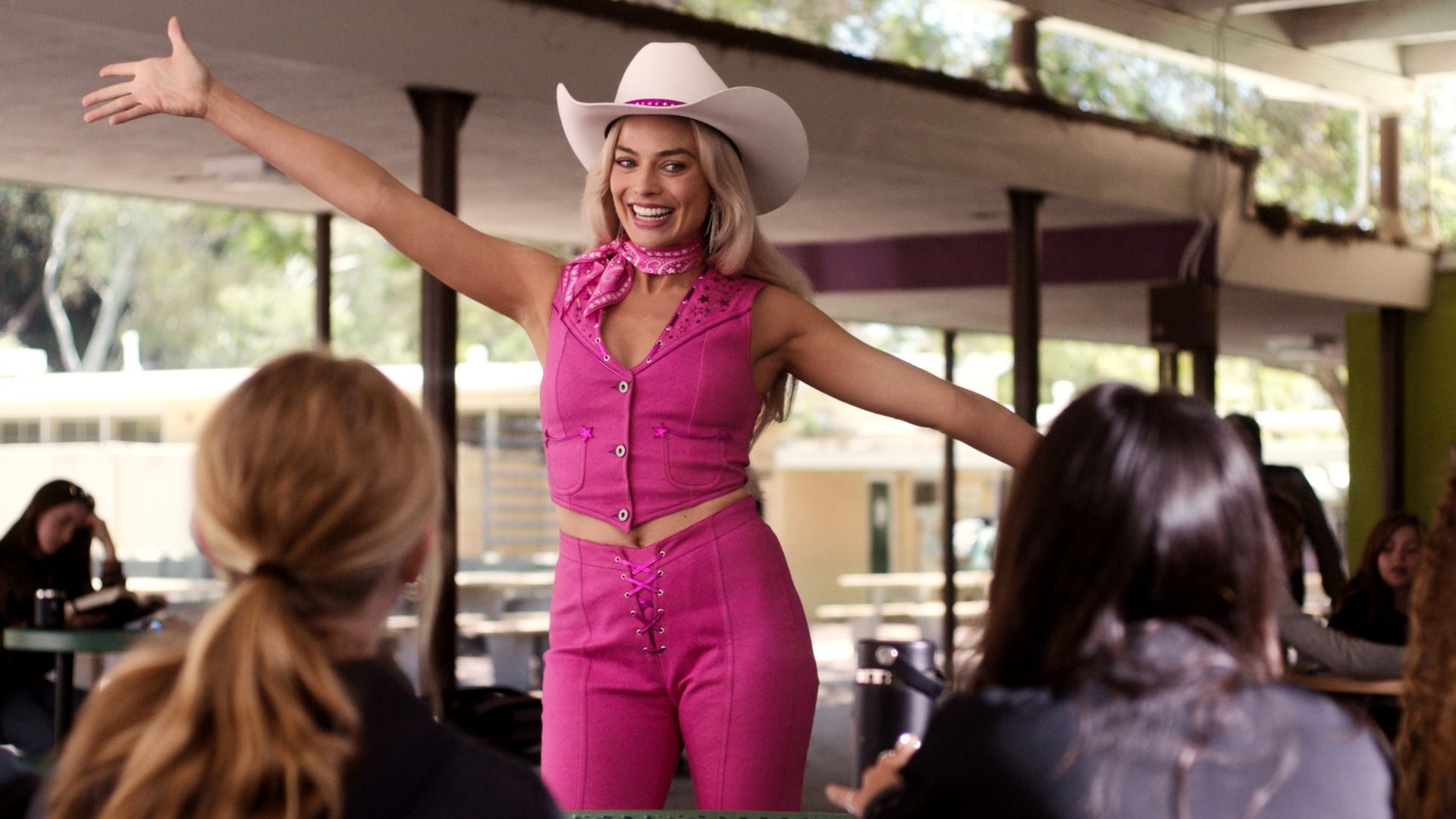 Barbie (2023) star Margot Robbie has time and again wowed her audiences with her diverse set of roles. From starring as Harley Quinn in The Suicide Squad (2021) to playing Tonya Harding in I, Tonya (2017), Robbie has proved her brilliant acting prowess.
In 2023, she won over her fans with another hidden talent of hers. A video clip from the premiere of Amsterdam (2022) went viral on X, formerly known as Twitter, where the actress showed her sign language skills. While signing autographs for fans, she noticed a person gesturing. The actress immediately handed her stuff to her handlers and went over to converse with the deaf fan. The video captures Robbie saying "I know it" and gesturing what appears to be "Nice to meet you." Hawk-eyed viewers also noticed that it wasn't American Sign Language.
Though not entirely fluent, the Academy Award-nominated star showed she knew the sign alphabet and later posed for a photograph with the fan. This comes as quite a surprise as Robbie has never spoken about knowing sign language before.
V of BTS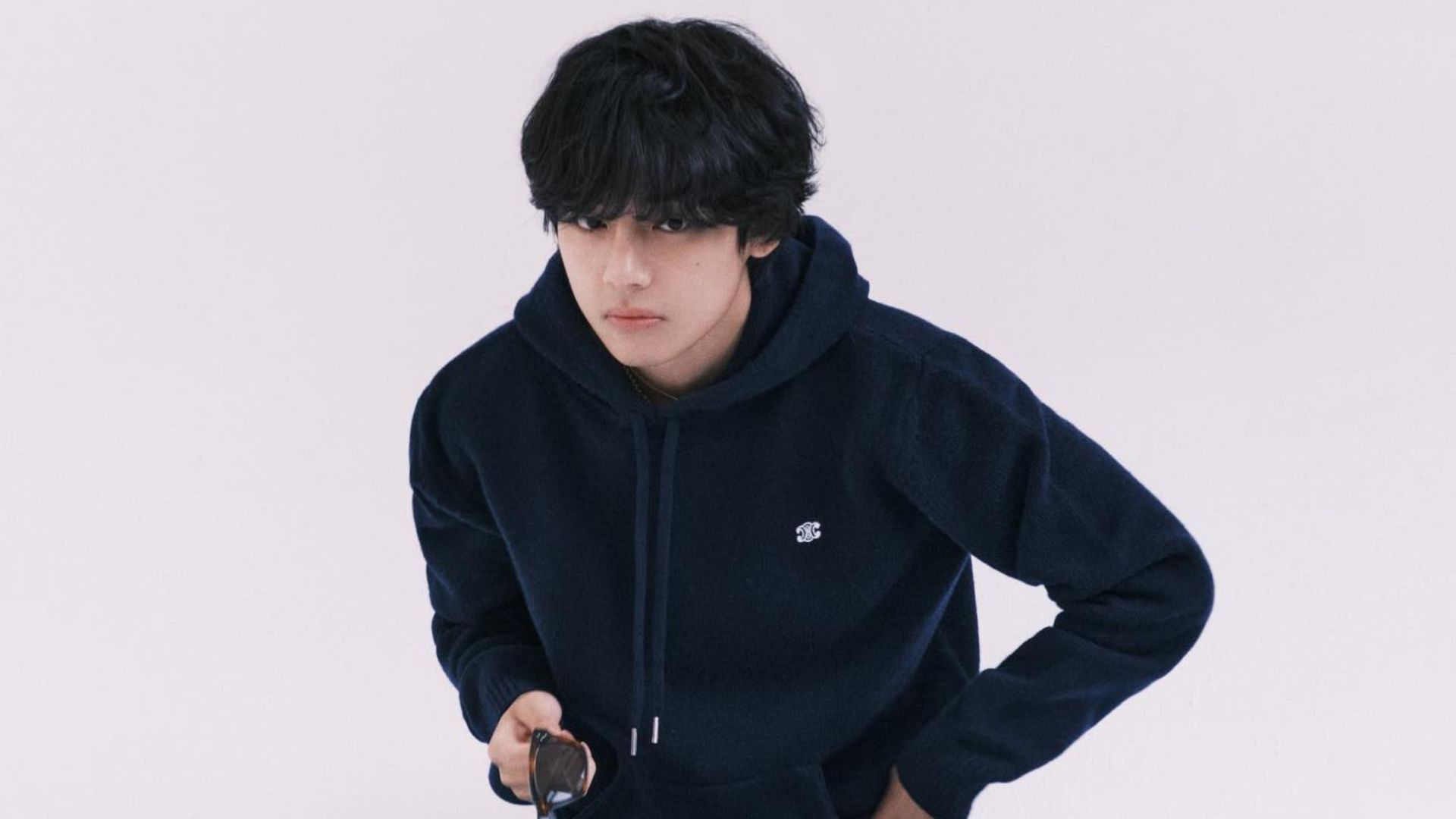 Kim Taehyung, better known as V from the globally renowned Korean-pop group BTS, has won over the internet several times for supporting the deaf community. During his speech at the "Class of 2020" initiative by YouTube, for those who graduated amid the pandemic, V congratulated the batch and used American Sign Language to gesture applause. This was a big win for those with hearing loss.
In another instance, V gestured "Butter" in an image the band put up on Weverse while promoting their 2021 album and the hit song. In 2020, he signed "together" as a mark of solidarity among ARMY, during the BangBangCon The Live online concert.
He also took to sign language to gesture "I love you" in one of his birthday lives to show gratitude and love for deaf people who have supported him and BTS.
Harry Styles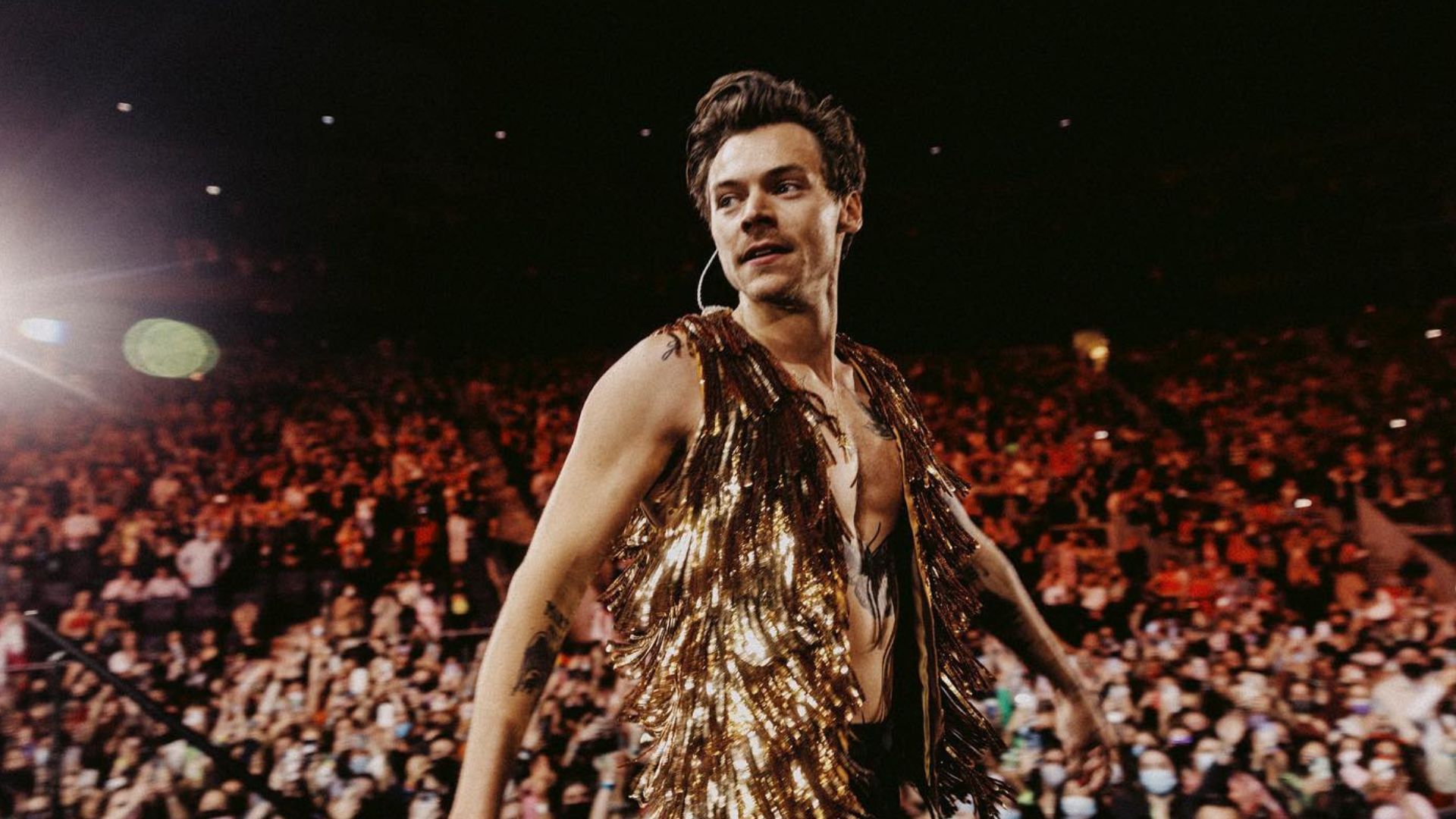 An advocate for the LGBTQ+ community, a fashion icon, a three-time Grammy winner and a former One Direction member, Harry Styles needs no introduction when it comes to creating heart-touching music and outstanding live concerts.
While fans may know about his acting talents, many may not be aware that the "Watermelon Sugar" crooner also knows to use American Sign Language adeptly. At the 2023 Grammy Awards, Styles won the Album of The Year and Best Pop Vocal Album for Harry's House. While addressing the press backstage, he was joined by an ASL interpreter. At the end of the conversation, Styles gestured "thank you" to her and earned enormous praise for knowing the sign language.
It came as a surprise for fans who didn't know about this talent. However, a 2020 Marie Claire report states the "As It Was" hitmaker had shared with BBC Radio 1Xtra that he was making the most of the quarantine period. He said he was "learning Italian and doing some sign language classes".
Jeon So-min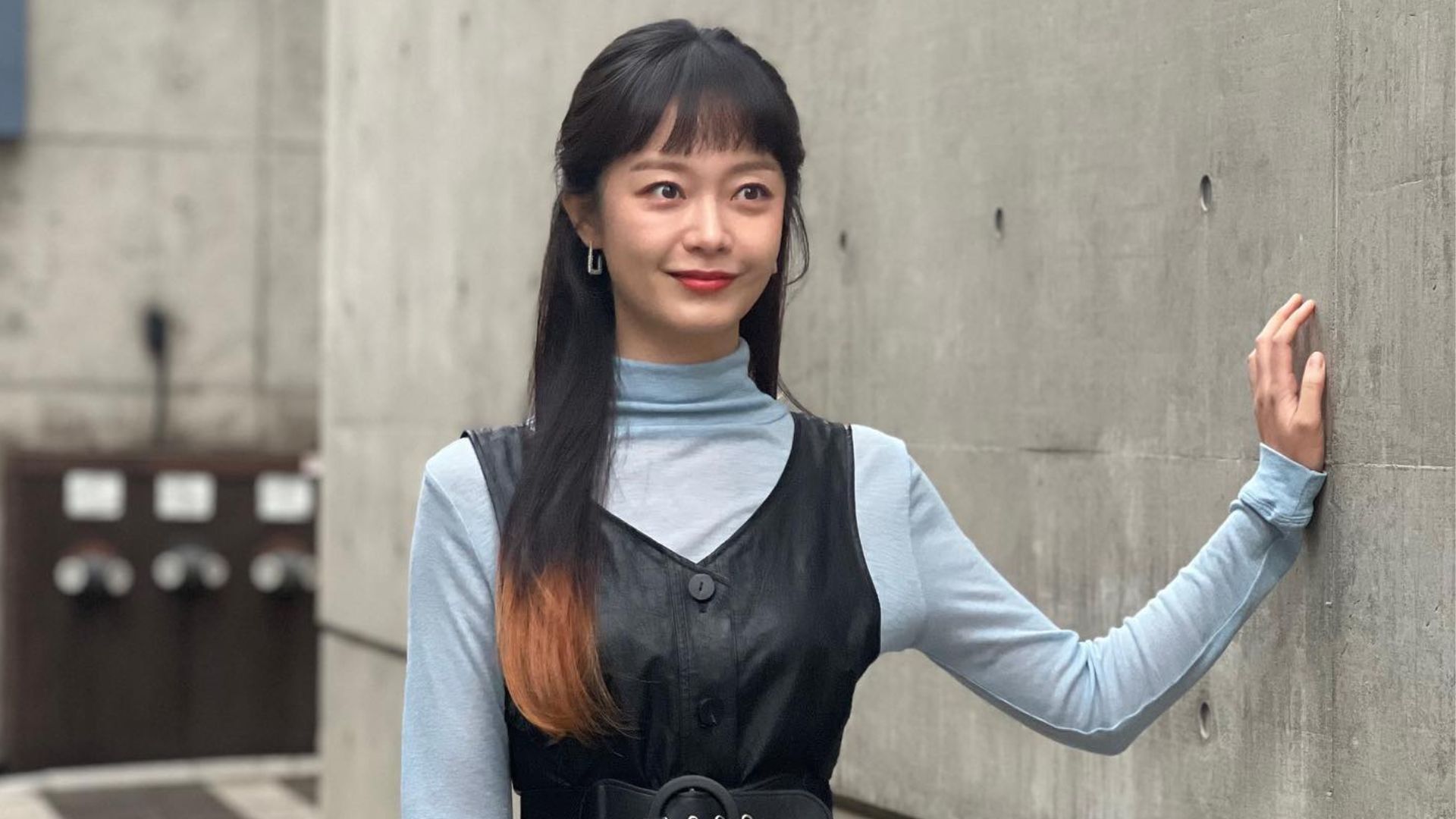 Popular Korean actress Jeon So-min is among those celebrities who know sign language to make their fans with hearing loss feel included and loved.
In one instance, at a fan event in Anyang in 2019, a deaf fan approached her to gift a portrait drawn by him. When she learnt the person was hard of hearing, she immediately expressed her gratitude by gesturing "thank you" and "I love you" using sign language. The video won over the internet as fans poured their love for the heartfelt gesture.
Amitabh Bachchan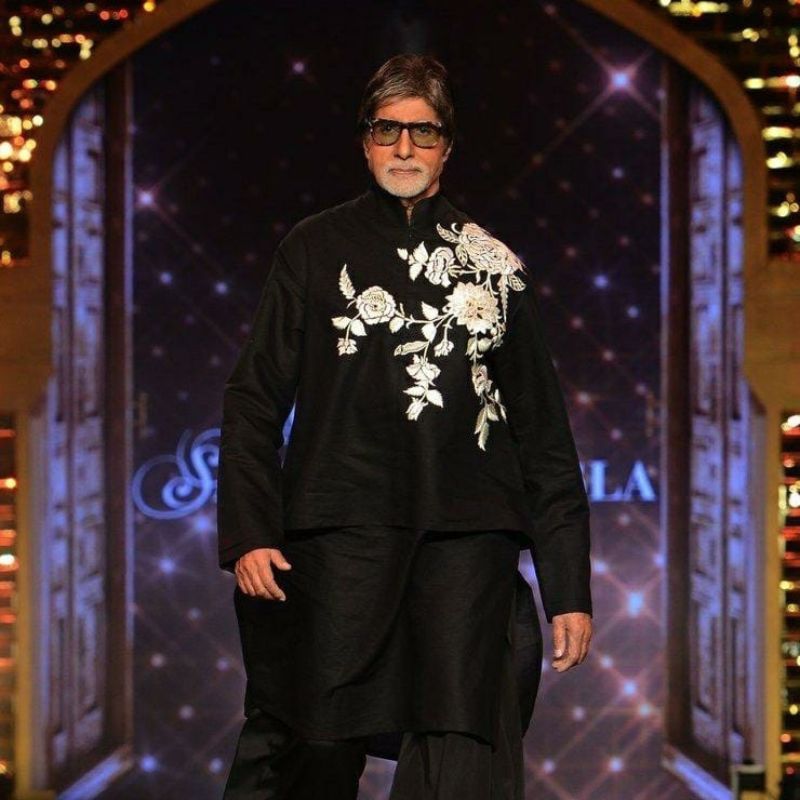 Next on the list of celebrities who know sign language is from the Indian film fraternity, Amitabh Bachchan, also known as Big B. In 2005, he starred in Sanjay Leela Bhansali's Black along with Rani Mukerji. The film narrates the cathartic journey of Michelle McNally (Mukerji) who is a mute, blind and deaf person. Debraj Sahai (Bachchan) arrives as her teacher and a beacon of light in her dark life.
As part of their preparation for the challenging roles, both Bachchan and Mukerji spent months learning sign language from the Helen Keller Institute for Deaf & Deafblind, said a News18 report. He also took Braille lessons and watched numerous documentaries. The film earned him a National Award and Filmfare Award, among other accolades.
In 2022, Bachchan sent a strong message on Indian Independence Day when he performed the national anthem with disabled children using sign language.
Riz Ahmed
Actor Riz Ahmed is another celebrity who learned American Sign Language for a role. In Sound of Metal (2019), he appeared as Ruben Stone, a metallic drummer who sufferers rapid hearing loss while on tour. Succumbed to his fate, Ruben joins a deaf community to cope with his silent life.
Ahmed took sign language lessons from ASL coach Jeremy Lee Stone to get a deeper understanding of its workings and how the community feels at large. The actor found the entire experience to be quite enriching and felt the story was something that needed to be told.
Reflecting on learning ASL he told Variety, "Jeremy told me that communicating in ASL is different than communicating in English because it was more emotional. You're listening with your whole body and you're communicating with your whole body."
Alexander Skarsgård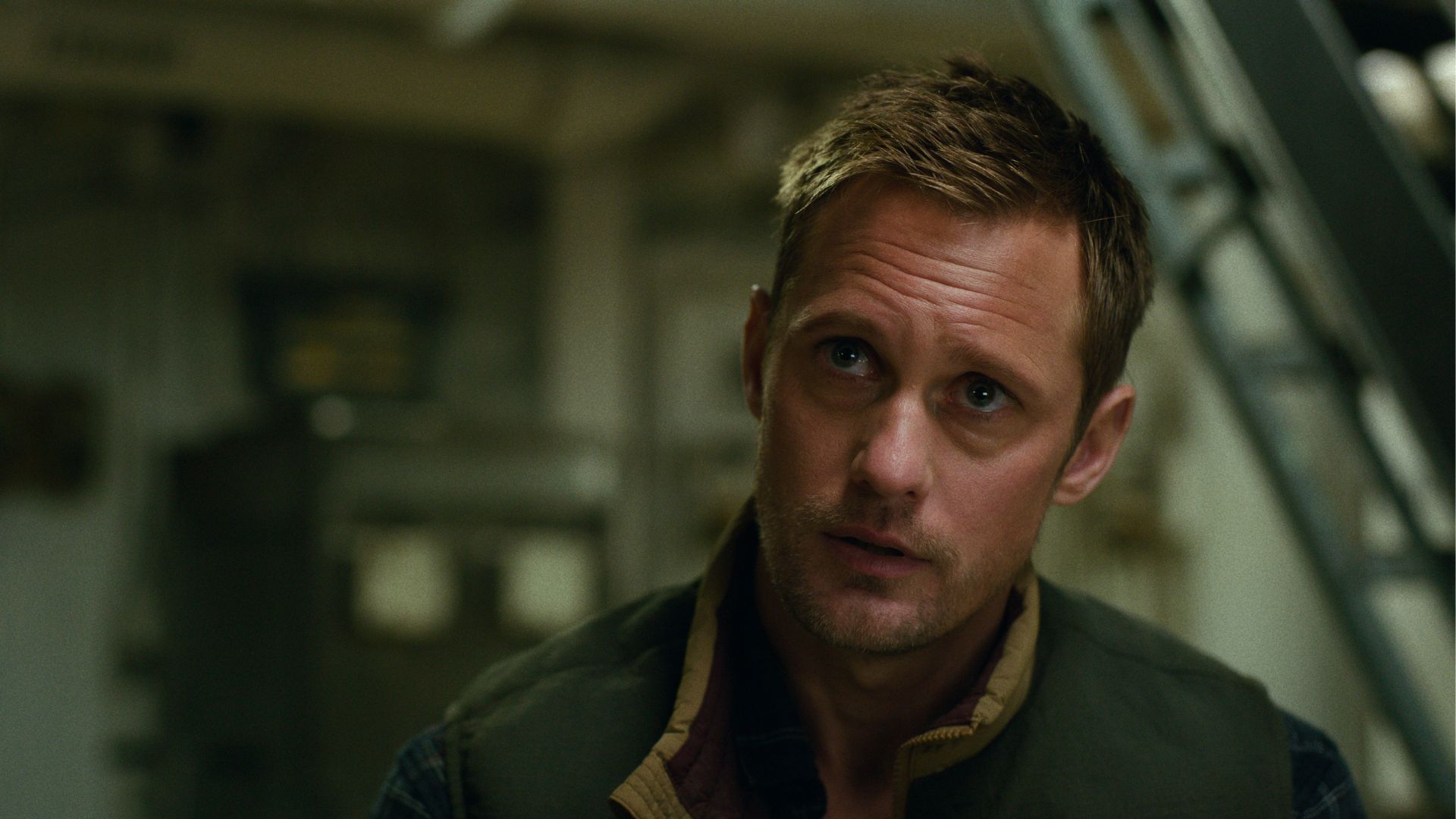 Alexander Skarsgård came out in support of his Godzilla vs. Kong (2021) co-star Kaylee Hottle, who portrayed a deaf character, during the filming process. When Skarsgård realised he was sharing the screen with her and needed to communicate, the actor learnt ASL to make her feel more comfortable.
According to People, the deaf actress was raised in an all-deaf family and was only nine years old when she bagged the role. Complimenting her role and ease on the set, Skarsgård told Junkee, "It's her first movie. It's fascinating how comfortable she is in front of the camera and how quickly she takes notes from the director Adam [Wingard]."
Source: Lifestyle Asia