Kenzo is collaborating with the iconic British heritage label Hunter Boots for an exciting new footwear collection. Here's what we know about it.
Continuing to incorporate the 'East Meets West' theme introduced in Kenzo's Fall/Winter 2023 campaign and showcasing artistic director Nigo's love for British aesthetics, the label has extended its exploration of the Ivy League style to include a variety of high and mid-top shoe designs inspired by duck-hunting boots from the 1960s.
So, in case you are curious to see what the collection looks like and how much it's going to cost, we have got you covered. Here is everything you need to know about the Kenzo x Hunter Boots collaboration.StyleKim Kardashian's SKIMS partners with NBA, WNBA and USA BasketballStyleKenzo and Kansai Yamamoto's legacies are honoured in this new capsule collection
Kenzo x Hunter Boots: What is the collection all about?
The Kenzo x Hunter Boots footwear collection comes in a diverse array of materials, including rubber, suede and leather, thereby creating a rich textural mix. By ditching Hunter's usual army green and black colour scheme, the French label has introduced its signature bold red hue and incorporated Boke flowers into the collaboration, injecting fresh and vibrant elements into an otherwise traditional palette.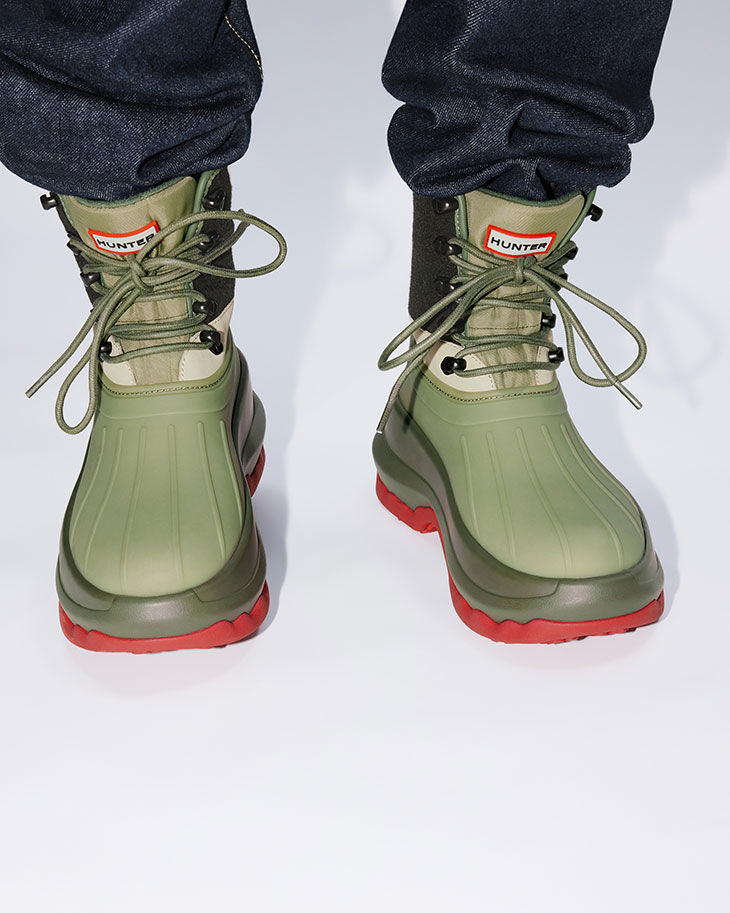 For men, a utilitarian lace-up ankle boot, crafted from recycled nylon and army-green leather, takes centre stage. Priced at USD 660, this boot showcases distinctive zigzag lacing, a striking red sole and a black shell foxing constructed from FSC-certified rubber. The outsoles are adorned with Boke flower motifs and the boots proudly display their logo branding.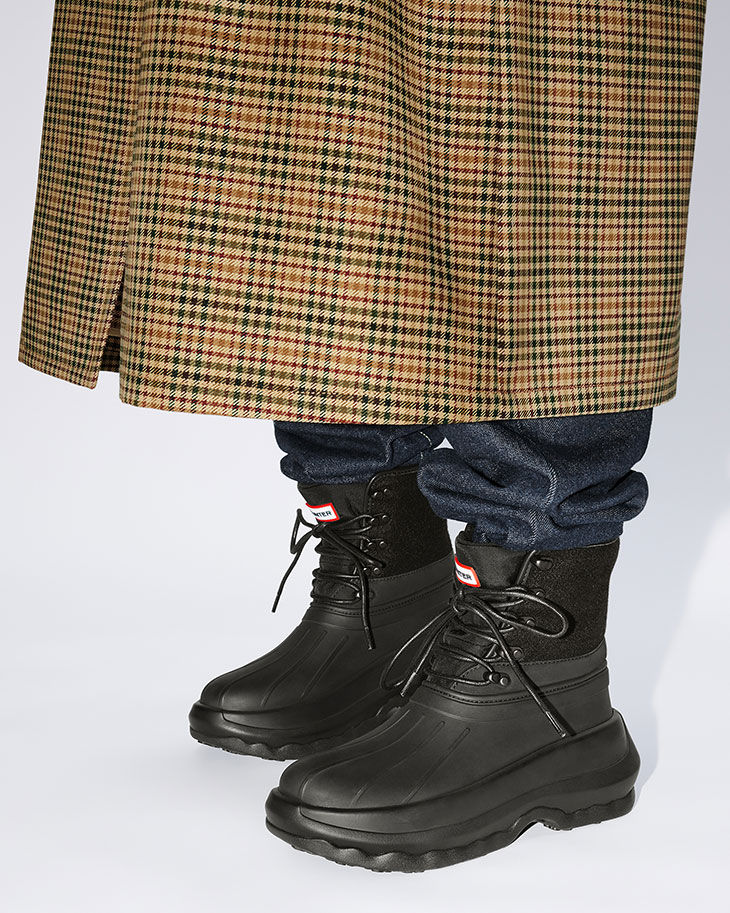 Priced at USD 540, the second option is a unisex utilitarian ankle boot featuring an upper crafted from a combination of felt, leather and recycled polyester. Additionally, there is an accompanying cover gaiter available in either army green and red or all-black, thereby providing you with gender-neutral styles to choose from.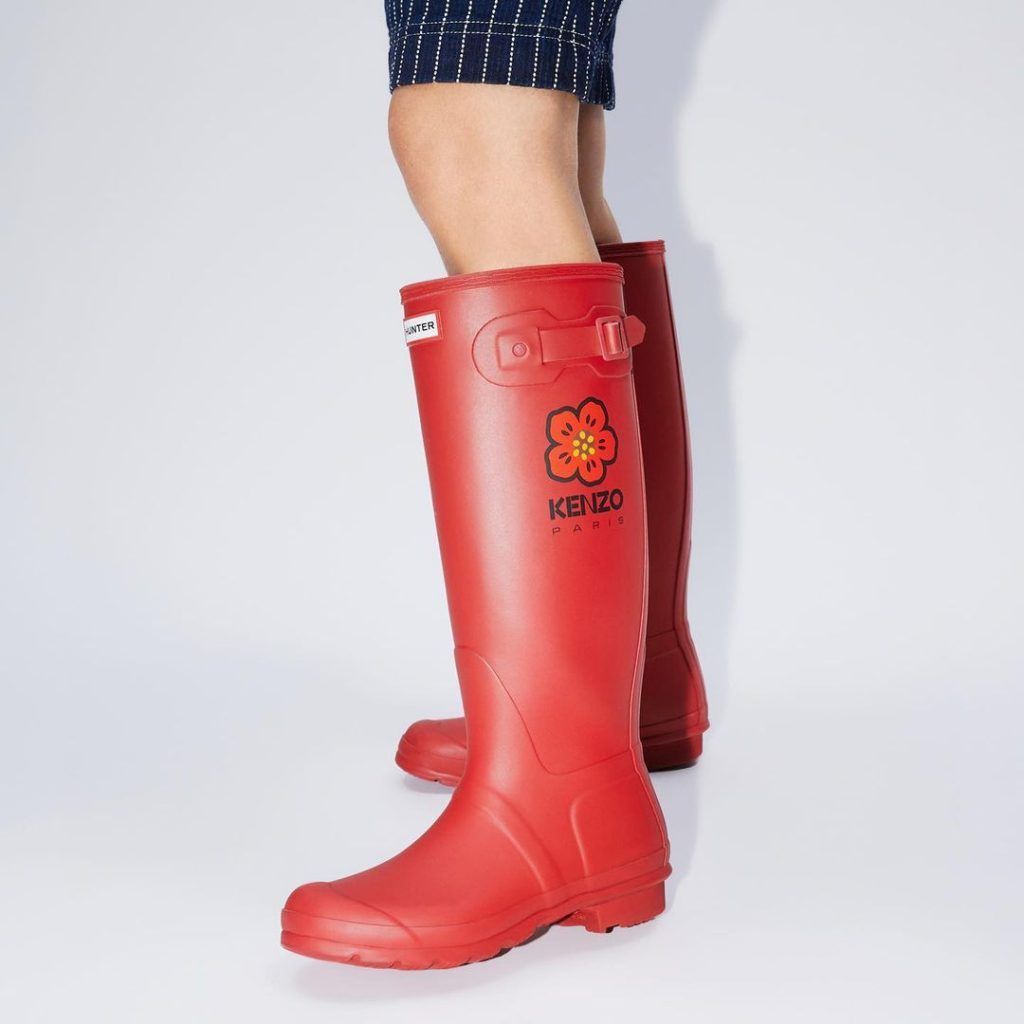 Completing the collection is Hunter's iconic rubber Wellington Original Tall boot, costing USD 295. This classic boot has been given a fresh twist, with options available in both black and army green for men and women, and exclusively in red for women. These boots are constructed from sturdy vulcanised nylon and incorporate distinctive Kenzo iconography, offering a stylish and durable choice for footwear.
Where can you shop for Kenzo and Hunter Boots' latest collection?
The Kenzo x Hunter Boots collection is currently available on Kenzo's website, in stores around the world and on Hunter's online store.
Source: Lifestyle Asia